DevSecOps
DevSecOps has been described as 'security as code', 'a marriage of DevOps and Security' and 'Shifting security to the left'. Traditional security approaches are inefficient and largely ineffective for organisations using Agile, DevOps and Cloud - as illustrated by the massive amount of recent data breaches. DevSecOps is a new approach which embeds security to each DevOps team, with automated security testing at all stages of the software development lifecycle. Security infrastructure, policies, controls, compliance, audit and even secure operations are all coded and automated, with almost no manual processes.
This three day hands-on course begins with an overview of the DevSecOps approach, framework and DevSecOps toolkit, then looks at application security, the elements of a secure software development lifecycle, and the use of automated application security tests as part of the continuous integration / continuous deployment pipeline. Next we move on to cloud security, infrastructure as code, and potential security issues which can arise from the agile DevOps process. We cover the implementation of security controls as code, ranging from security policies, secrets management, encryption, identity and access management, to logging, monitoring and alerting. Containers and serverless architectures are introduced and potential security issues highlighted, with a review of container security technologies. A DevSecOps approach is used to integrate automated security tests and mitigate security risks. Continuous compliance as code is covered, using different approaches and appropriate DevSecOps tools for prevention, detection and remediation, leading to the concept of audit as code.
A new model for Security Operations is presented with security incident identification, management and response as code, making use of big data analysis, artificial intelligence and machine learning, alongside more traditional techniques such as signature detection and threat intelligence feeds. Finally, we look at the people aspect of DevSecOps, moving away from technology and code, to organisational and cultural aspects, skills development, team effectiveness and recruitment approaches.
The course is delivered through presentations, practical demonstrations and labs. You will gain practical hands-on experience of DevSecOps tools, automated security tests and serverless applications. You will implement security improvements to infrastructure as code, and deploy continuous compliance tools to provide ongoing security assurance for a cloud environment.
Due to the interactive nature of the course and labs, it will be delivered on site at QA training centres and is not suitable for online learning.
Hands-on training to automate security into a fast-paced DevOps environment using various open-source tools and scripts.
Modern enterprises are implementing the technical and cultural changes required to embrace DevOps methodology by introducing practices such Continuous Integration (CI), Continuous Delivery (CD), Continuous Monitoring (CM) and Infrastructure as Code (IaC). DevSecOps extends DevOps by introducing security in each of these practices giving a certain level of security assurance in the final product. In this training, we will demonstrate using our state-of-the-art DevSecOps Lab as to how to inject security in CI, CD, CM and IaC.
This is a complete hands-on training with attendees requiring only a browser to complete the entire training. Attendees will receive the DevSecOps Lab built using Vagrant and Ansible comprising of various open-source tools and scripts to help the DevOps engineers in automating security within their CI/CD pipeline.
The attendees will receive a DevSecOps-Lab VM (designed by the NotSoSecure team) containing all the code, scripts and tools that are used for building the entire DevSecOps pipeline.
Learning outcomes
Shift your organisation's security left, make it a less attractive target to attackers, and help it resist attacks by building a team that can develop resilient applications and systems using secure processes. Trained delegates can:
Implement security tools and build and automate secure processes within their DevOps pipelines
Secure any DevOps environment, from development and staging to production
Securely deploy all the latest DevSecOps technologies which are covered in the course
Understand the business impact of DevSecOps principles and articulate this to key stakeholders
Solve business and development problems with a security mindset
Take on greater responsibility in the team and become an advocate of security in the wider business
Prerequisites
Anybody with a background in IT or related to software development whether a developer or a manager can attend this course to get an insight about DevOps and DevSecOps.
Course Content
Day 1
Lab Setup
Online Lab Setup
Offline Lab Instructions
Introduction to DevOps
What is DevOps?
Lab : DevOps Pipeline
Introduction to DevSecOps
Challenges for Security in DevOps
DevOps Threat Model
DevSecOps – Why, What and How?
Vulnerability Management
Continuous Integration
Pre-Commit Hooks
Introduction to Talisman

Lab : Running Talisman
Lab : Create your own regexes for Talisman
Secrets Management
Introduction to HashiCorp Vault
Demo : Vault Commands
Continuous Delivery
Software Composition Analysis (SCA)

Introduction to Dependency-Check
Lab : Run Dependency-Check pipeline
Lab : Fix issues reported by Dependency-Check

Static Analysis Security Testing (SAST)

Introduction to Semgrep
Lab : Run Semgrep pipeline
Lab : Create your own Semgrep Rules
Lab : Fix Issues reported by Semgrep

Dynamic Analysis Security Testing (DAST)

Introduction to OWASP ZAP
Demo : Creating ZAP Context File
Lab : Run ZAP in pipeline
Day 2
Infrastructure As Code
Vulnerability Assessment (VA)

Introduction to OpenVAS
Lab : Run OpenVAS pipeline

Container Security (CS)

Introduction to Trivy
Lab : Run Trivy in Pipeline
Lab : Improvise Docker base image

Compliance as Code (CaC)

Introduction to Inspec
Lab : Run Inspec in Pipeline
Lab : Improvise Docker compliancy controls
Continuous Monitoring
Logging

Introduction to the ELK Stack
Lab : View Logs in Kibana

Alerting

Introduction to ElastAlert and ModSecurity
Lab : View Alerts in Kibana

Monitoring

Lab : Create Attack Dashboards in Kibana
DevSecOps in AWS
DevOps on Cloud Native AWS
AWS Threat Landscape
DevSecOps in Cloud Native AWS
DevSecOps Challenges and Enablers
Challenges with DevSecOps
Building DevSecOps Culture
Security Champions
Case Studies
Where do we Begin?
DevSecOps Maturity Model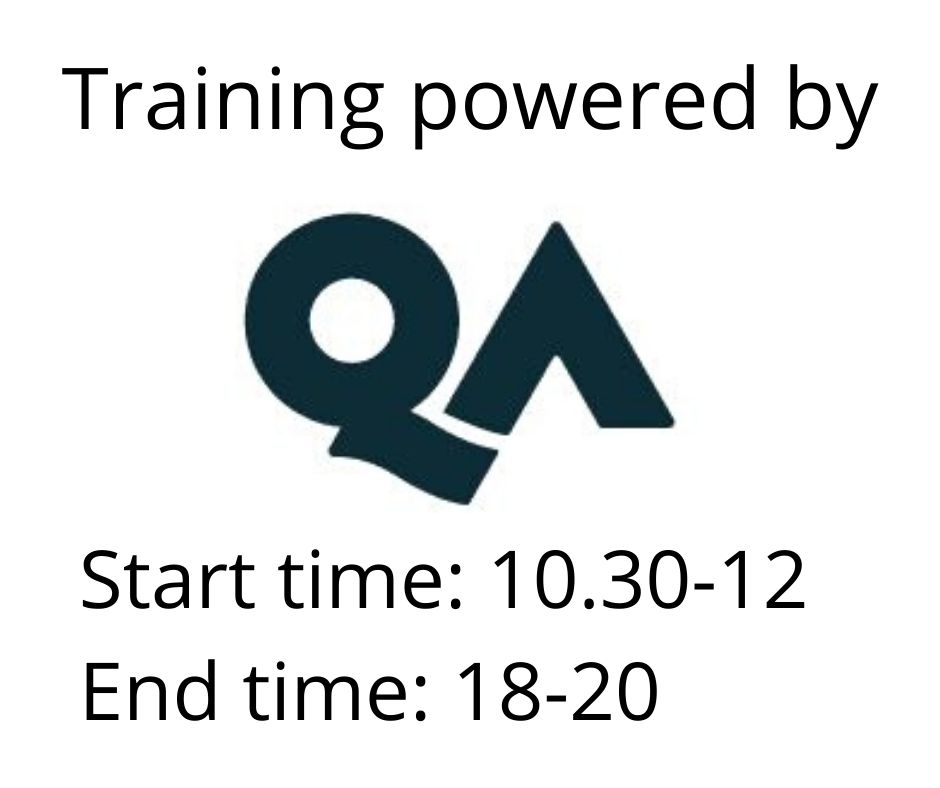 Read more »