ITIL® 4 Specialist: Create, Deliver and Support (CDS)






ITIL® 4 Create, Deliver and Support module covers the 'core' service management activities and expands the current scope of ITIL to cover the 'creation' of services. This module focuses on the integration of different value streams and activities to create, deliver and support IT-enabled products and services whilst also covering supporting practices, methods and tools.
The ITIL 4 CDS module talks about challenges that modern enterprises face – from professionalism, team culture and collaboration, to outsourcing work and managing multiple suppliers.CDS is not about technical aspects of IT service management. Instead, it takes a higher-level view of what needs to happen across all four dimensions of service management to create and manage effective and streamlined services. Accordingly, this module is geared towards the needs of more experienced ITIL practitioners (for example, team leads, managers, and consultants) responsible for the design, development, delivery and support.
This module will also cover service performance and will give practitioners an understanding of service quality and improvement methods.

It will enable IT practitioners to continue to deliver innovative yet reliable tech-enabled services to their customers in an increasingly competitive market.
Training formats
Classroom
Remote
Target Group
ITSM practitioners managing the operation of IT-enabled & digital products and services, and those responsible for the end-to-end delivery
existing ITIL qualification holders wishing to develop their knowledge.
Goal
Understand how to plan and build a service value stream to create, deliver, and support services
Discover how relevant ITIL practices contribute to creation, delivery, and support across the SVS and value streams
Learn how to create, deliver, and support services
Preliminary Knowledge for ITIL 4 Specialist CDS
Content of ITIL CDS -training
The following ITIL 4 practices are covered so that you understand the factors contributing to the successful creation, delivery, and support across ITIL's new service value system (SVS) business model:
Service design price and orchestration
Software development and management
Deployment management
Release management
Service validation and testing
Change enablement
Ensuring stakeholder satisfaction
Service Desk
Incident management – detection and resolution
Problem management
Knowledge management
Service level management
Monitoring and event management
ITIL 4 Specialist Create, Deliver and Support  Exam
Exam duration: 1 hour 30 minutes + 25% for non-native English speakers 
Number of questions: 40 questions
Pass mark (provisionally): 28/40 marks - 70%
Closed book
No expiry date
Marking method: There is no negative marking. Each question is worth 1 mark
You take the certification test online at your computer at the time most convenient to you.
Katso tästä lyhyt videoesittely ITIL 4 Specialist: Create, Deliver and Support -modulista.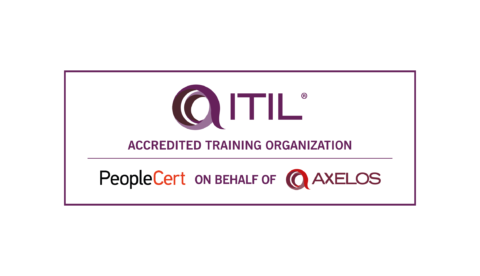 Tieturi is an Accredited Training Organization (ATO), ACCREDITED BY PEOPLECERT ON BEHALF OF AXELOS.
ITIL® is a registered trade mark of AXELOS Limited, used under permission of AXELOS Limited. The Swirl logo™ is a trade mark of AXELOS Limited, used under permission of AXELOS Limited. All rights reserved.
Schedule
Course begins at 9.00, breakfast is served from 8.15 onwards. The training days end at 16.30 - 17.
Pricing
The price of taking the certification test one time is included in the training price.