ITIL (R) 4 Specialist: Drive Stakeholder Value
The ITIL 4 Specialist Drive Stakeholder Value course covers all types of engagement and interaction between a service provider and their customers, users, suppliers and partners. It focuses on the conversion of demand into value via IT-enabled services and focuses on the customer journey. It will provide candidates with the tools to increase stakeholder satisfaction by co-creating value which is integral to business success in the modern service economy.
This course covers a wide range of methods that will enable IT professionals to interact with stakeholders to influence and improve the overall customer/user experience.
Target Audience
IT and digital professionals responsible for managing and interfacing with stakeholders and fostering relationships to gain value realisation
Anyone who designs or manages customer journeys and experiences
IT and digital professionals who need to manage customer demands and expectations
The following are suggested job titles that would be relevant for attending this course: Business Relationship Manager; Enterprise Architect; Project Manager; Supplier Relationship Manager; UX/CX Designer; Service Level Manager; Service Delivery Manager; Customer Success Manager; Scrum Master; IT Solutions Manager; Contract Manager; Enterprise Architect; Vendor Manager; Demand Manager
As part of ITIL 4 Specialist: Drive Stakeholder Value course delegates will learn how to:
Shape customer demand - Effectively manage stakeholders and target them with the right service offerings and value propositions
Create a trusted relationship with your stakeholders - Understand how to use effective and timely communication to influence stakeholders at all levels to encourage a culture of collaboration and transparency
Develop mutually agreed requirements - Establish consumers and producers as multi-dependent, ensuring that value is always mutually agreed, and requirements are prioritised
Ensure high customer satisfaction levels - Keep customers front-of-mind and adopt a service mindset
Optimise the customer experience - Integrate Human Centred Design, Customer Experience (CX), User Experience (UX) design, and customer journey mapping to deliver services that delight and evolve as environments change
Learners must have an ITIL 4 Foundation certificate, or have attended and passed ITIL 4 Managing Professional Transition. ITIL v3 or previous versions of ITIL Foundation certificates are NOT a valid prerequisite.
ITIL 4 Specialist: Drive Stakeholder Value pre-course work
Delegates will be provided with pre-course work prior to attending the course by email. Success on the course will be enhanced by close attention to the pre-course reading materials.
If you have not received your pre-course work within one week of the start of your course, please contact your Account Manager or info@qa.com.
This certificated course consists of the following areas of learning.
Module – ITIL Foundation review
1 – Brief review of core ITIL 4 principles and concepts
Module – Customer Journey intro
Delegates will be able to: 1 – Understand the customer journey stages and it's benefits 2 – Introduction into methods to be used when designing and improving customer journeys
Module - Explore
Delegates will understand how to: 1 - Target markets 2 - Understanding markets 3 - Understanding service providers and their offerings 4 - Understanding service consumers and their needs
Module - Engage
Delegates will understand how to: 1 - Effectively communicate and collaborate 2 – Identify the characteristics of different relationship types 3 – Develop customer relationships
Module - Offer
Delegates will understand how to: 1 - Manage demand and opportunities 2 - Specify and manage customer requirements 3 - Design service offerings and user experience 4 - Sell and obtain service offerings
Module - Agree
Delegates will understand how to: 1 - Align expectations and establish a shared view of the target service scope and quality 2 – Utilise service level management practice guidance to enable appropriate oversight of service delivery
Module - Onboard
Delegates will be able to : 1 – Understand the importance of onboarding and the preparation necessary 2 – Understand the use of omnichannel management as part of successful onboarding 3 – Understand the need to plan for offboarding activity as much as onboarding activity
Module – Co-create
Delegates will be able to : 1 - Understand how this stage enables the service to provide value 2 – Understand the importance of moments of truth and how to optimise them 3 – Understand the importance of feedback and user communities
Module - Realise
Delegates will be able to : 1 - Understand the principles of how to track, assess and evaluate service value realisation 2 – Understand the importance of measuring service experience and usage 3 – Understand the need to report in relevant ways how service value has occurred 4 – Continually assess and improve the customer journey
Proof of identification
In order to be eligible to take the associated exam, candidates are required to provide Photo ID with a valid signature e.g. driving license, passport etc. prior to sitting the exam. Failure to produce this ID will result in their exam results being withheld until proof of ID is provided. Please note that if proof is not provided within 40 days, candidate's exam results will be null and void and a re-sit would be required.
Reasonable Adjustments Policy
The exam provider allows additional time for candidates who have a disability or whose native language differs to that of the examination paper. Full details and how to apply can be found here www.qa.com/axelosexams. At least two weeks' notice will be required for processing this request.
Delegates failing to advise QA and provide evidence when requested, may not be allowed the additional support offered via the policy. QA Exam Administration can be contacted by email exam.admin@qa.com or by phone 44(0) 1793 696162.
Exam
PeopleCert exams take place remotely via PeopleCert Online Proctoring, and the afternoon of the last day of your course will continue with your learning until approximately 4.00pm. When booking your exam please ensure that it is for a time after the course has concluded and at a time convenient for you. You will be required to download and install ExamShield and conduct a compatibility test prior to sitting the exam.
The exam is a 'closed book' examination, 90 minutes in duration and consists of 40 multi-choice questions. Successful candidates will need to score 28 or more out of 40 to pass.
Accredited ITIL®4 Specialist: Drive Stakeholder Value training is provided by QA, accredited by PEOPLECERT.
ITIL® is a registered trade mark of AXELOS Limited, used under permission of AXELOS Limited. All rights reserved.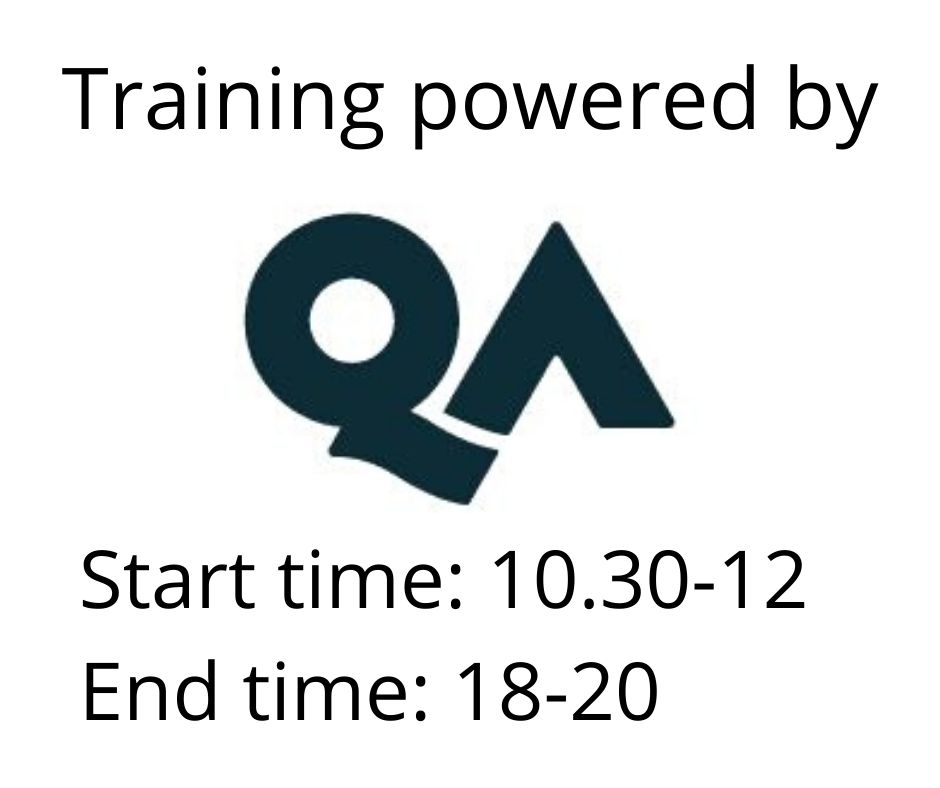 Read more »