Cloud Auditing Specialist (CISA & CCAK)
Certified Information Systems Auditor (CISA) and (CCAK) Certificate of Cloud Auditing are globally acknowledged auditing certifications. This combined course focuses on assisting students on core fundamentals of IT auditing, learning these concepts within the remit of AWS cloud, and thereby getting confident on cloud auditing skills. The course structure includes covering the 5 CISA domains in the first 3 days followed by covering the 9 CCAK modules in the last 2 days. However, based on the class learning, the instructor might be integrating concepts on both sides. Please see below the list of domains: 5 domains in CISA (Day 1-3) 1. The Process of Auditing Information Systems 2. Governance & Management of IT 3. Information Systems Acquisition, Development, and Implementation 4. Information Systems Operations, Maintenance, and Support 5. Protection of Information Assets 9 Modules in CCAK (Day 4-5) 1. An overview of cloud governance, frameworks, and cloud governance tools 2. Cloud compliance program: designing and building 3. CCM and CAIQ Goals, Objectives, & Structure 4. A Threat Analysis Methodology For Cloud using CCM 5. Evaluating a Cloud Compliance Program 6. Cloud Auditing 7. CCM: Auditing Controls 6. Continuous Assurance and Compliance including DevSecOps 8. STAR Program Why take a combined course offering? This is a fast-paced course which will prepare you for two qualifications CISA & CCAK which are individually taught in 7 days (4 days for CISA and 3 days for CCAK). Here, you will be prepared for both the qualifications in only 5 days. In our experience, we have seen participants doing one of these, thereby either losing on the core foundational IT auditing skills (CISA) or losing out on the cloud auditing skills (CCAK). This is where at QA, we have designed this unique integrated product to bring you the best of both worlds in a combined training program. How is this course still effective with reduced number of days? The reason this is fast paced but still an effective course is because the technology & auditing concepts learned in CISA are directly applied in the cloud security context & demonstrated (using AWS account) as part of the teaching. In our experience, this is a beautiful way to embed technology, auditing, cloud - all together with live hands-on in a single course offering. The course is built on leveraging efficiencies - some examples include the following: - Learn what is an IT Governance program specifically from the point of implementing / setting up a Cloud Governance program. - Learn about CISA tools - CCM, CAIQ, STAR registry for cloud auditing. - Learn logging as an auditing detective control by seeing how this is implemented in the cloud. - Learn networking as a technology concept by visualizing this in the cloud - Learn about BCP, DRP, RPO, RTO, Fault tolerance by visualizing these concepts directly in the cloud. - Learn about access controls - SSO, Federations, SAML, SoD, Privilege access management, again by visualizing these in the cloud and many more. What is the focus of this course? To take you on the journey to become a successful cloud auditor who has the best from both worlds - Cloud security auditing mindset (from CCAK) and core fundamentals of auditing & technology mindset (from CISA). A CISA qualification and added Cloud Auditing CCAK qualification is likely to open many doors and propel certified individuals into high-ranking positions within the enterprise.
Learning Outcomes (as an integrated course)
The Process of Auditing Information Systems
Governance & Management of IT
Information Systems Acquisition, Development, and Implementation
Information Systems Operations, Maintenance, and Support
Protection of Information Assets
Demonstrate key concepts of cloud governance and the role of assurance, transparency and accountability in the cloud.
Explain cloud risk management and the application of cloud governance tools .
Devise the designing, building and evaluating of a cloud compliance program based on laws, regulations and regulatory standards .
Apply control objectives, technical and process controls, security metrics and relate them to cloud control frameworks, certification, attestation and authorisations.
Define and illustrate how to use the CSA Cloud Control Matrix and the CSA Top Threat Analysis Methodology.
Build and execute an audit plan that addresses cloud concerns by utilising the Cloud Control Matrix .
Discuss the impact of continuous assurance and auditing, cloud automation, native development and integration models on auditing and compliance .
Describe the role of the CSA STAR Program.
There are no prerequisites to learn CISA and CCAK. However, to get the CISA certification you need to:
Pass the CISA examination
*Submit an application for CISA certification
Adhere to the ISACA Code of Professional Ethics
Dedicate to the CPE (Continuing Professional Education) Program
Compliance with the Information Systems Auditing Standards
The CISA certification is open for all individuals who have an interest in information systems audit, control, and security. *A minimum of 5 years of professional information systems auditing, control or security work experience is required for the certification. You can still pass the exam without having any professional experience and will be given 5 years after you pass the exam to apply for your certification. To read the latest on CISA requirements - visit ISACA at https://www.isaca.org/credentialing/cisa/get-cisa-certified To get the CCAK certificate you need to:
Only pass the CCAK examination
Note - There is no CPE (Continuing Professional Education) requirement for CCAK. Please note: Both these exams are sat separately from the course. The course fee is inclusive of the exam costs. Instructor will advise how and when to book your exam during the training program.
For CISA
Domain 1: Information Systems Audit Process
Developing a risk-based IT audit strategy
Planning specific audits
Conducting audits to IS audit standards
Implementation of risk management and control practices
Domain 2: IT Governance and Management
Effectiveness of IT Governance structure
IT organisational structure and human resources (personnel) management
Organisation's IT policies, standards, and procedures
Adequacy of the Quality Management System
IT management and monitoring controls
IT resource investment
IT contracting strategies and policies
Management of organisations IT-related risks
Monitoring and assurance practices
Organisation business continuity plan
Domain 3: Information Systems Acquisition, Development, and Implementation:
Business case development for IS acquisition, development, maintenance, and retirement
Project management practices and controls
Conducting reviews of project management practices
Controls for requirements, acquisition, development, and testing phases
Readiness for Information Systems
Project Plan Reviewing
Post Implementation System Reviews
Domain 4: Information Systems Operations, Maintenance, and Support:
Conduct periodic reviews of organizations objectives
Service level management
Third party management practices
Operations and end-user procedures
Process of information systems maintenance
Data administration practices determine the integrity and optimisation of databases
Use of capacity and performance monitoring tools and techniques
Problem and incident management practices
Change, configuration, and release management practices
Adequacy of backup and restore provisions
Organisation's disaster recovery plan in the event of a disaster
Domain 5: Protection of Information Assets:
Information security policies, standards and procedures
Design, implementing, monitoring of system and logical security controls
Design, implementing, monitoring of data classification processes and procedures
Design, implementing, monitoring of physical access and environmental controls
Processes and procedures to store, retrieve, transport and dispose of information assets
For CCAK
Module 1 - Cloud Governance
Overview of governance
Cloud assurance
Cloud governance frameworks
Cloud risk management
Cloud governance tools
Module 2 - Cloud Compliance Program
Designing a cloud compliance program
Building a cloud compliance program
Legal and regulatory requirements
Standards and security frameworks
Identifying controls and measuring effectiveness
CSA certification, attestation and validation
Module 3 - CCM and CAIQ Goals, Objectives and Structure
CCM
CAIQ
Relationship to standards: mappings and gap analysis
Transition from CCM V3.0.1 to CCM V4
Module 4 - A Threat Analysis Methodology for Cloud Using CCM
Definitions and purpose
Attack details and impacts
Mitigating controls and metrics
Use case
Module 5 - Evaluating a Cloud Compliance Program
Evaluation approach
A governance perspective
Legal, regulatory and standards perspectives
Risk perspectives
Services changes implications
The need for continuous assurance/continuous compliance
Module 6 - Cloud Auditing
Audit characteristics, criteria & principles
Auditing standards for cloud computing
Auditing an on-premises environment vs. cloud
Differences in assessing cloud services and cloud delivery models
Cloud audit building, planning and execution
Module 7 - CCM: Auditing Controls
CCM audit scoping guidance
CCM risk evaluation guide
CCM audit workbook
CCM an auditing example
Module 8 - Continuous Assurance and Compliance
DevOps and DevSecOps
Auditing CI/CD pipelines
DevSecOps automation and maturity
Module 9 - STAR Program
Standard for security and privacy
Open Certification Framework
STAR Registry
STAR Level 1
STAR Level 2
STAR Level 3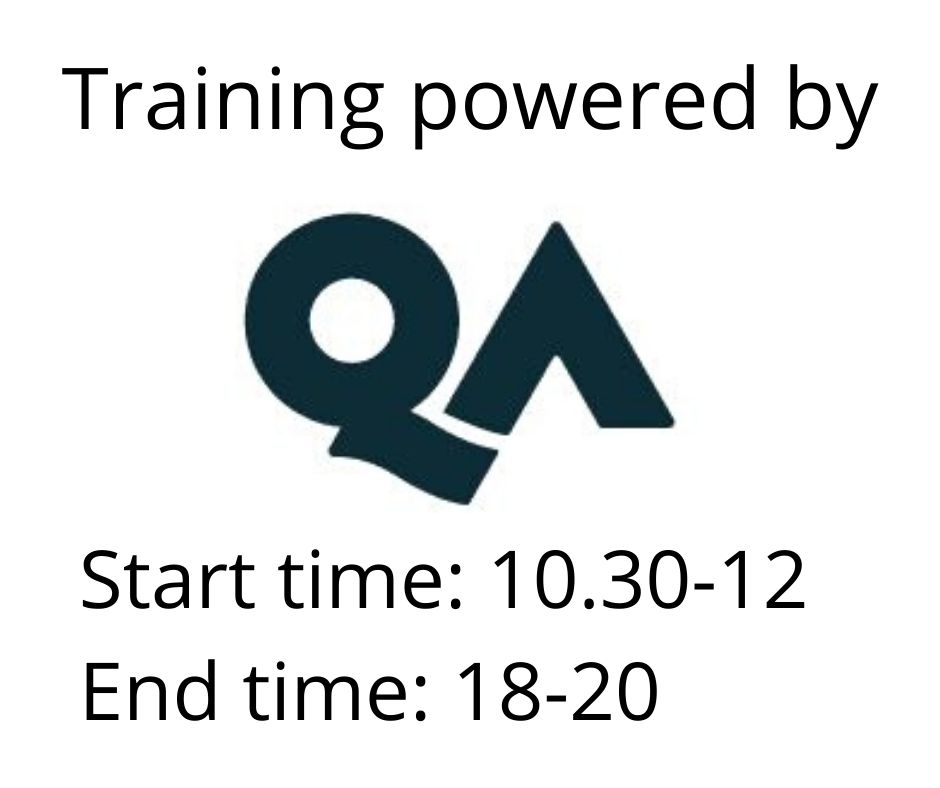 Read more »