ITIL(R) 4 Foundation Certificate in IT Service Management Total Learning
QA Total Learning™ is our newest and most effective way to learn.
Combining the best of digital and live learning, with access to world-class industry experts, we focus on ensuring you can apply your learning to help you drive impactful results in your workplace. What's more, our digital platform gives you the tools to track your progress and manage your own learning.
This Total Learning course is for anyone working in an IT or service environment looking to gain an introduction to service management using the ITIL methodology.
Learners could be in their first role on the IT Helpdesk and needing to understand how they fit into the wider process. This course is also suitable for managers moving into service management and evaluating how the framework might work for their team and organisation.
In this course, learners will have the best of both digital and live learning to provide the best possible preparation to pass the ITIL Foundation examination. This includes the Digital stage designed around the ITIL syllabus, including sample exam questions, quizzes, and combination of video and written content.
The 2-day Live event focuses on deepening learners' understanding of the key topics, as well as on feedback sessions on exam technique, with a specific focus on the types of questions found in the ITIL exam.
identify and recognise the key concepts of service management.
recall and comprehend the purpose and component parts of the ITIL service value system (SVS).
describe the activities within the service value chain, and how they interconnect.
recognise and explain the 7 key ITIL practices (detail).
utilise the ITIL guiding principles and see how these can help an organisation adopt and adapt service management.
describe the four dimensions of service management.
recognise and identify the key terms and basic principles of eight other practices.
There are no specific prerequisites for this Total Learning course. This course is aimed at all levels of IT professionals, customers, and users involved in the provision or receipt of IT services in any organisation.
This Total Learning course consists of three key stages, all explained during a 1-hour virtual kick off session, which includes a Q&A session:
Digital stage – up to 10 hours, completed over a minimum 2-week period
Live event – 2 days
Exam – 1-hour ITIL 4 Foundation Certificate examination
Digital stage
The Digital Learning is valid for 3 months from the date of the kick off session.
Module 1 - Course introduction
What is ITIL and how is it going to help you?
Service management is not just about IT
Exploring value
Module 2 - The key concepts of service management
What is service management?
What is value and value co-creation?
Service providers, consumers, and stakeholders
What is a service and service offering, and why would I buy a service?
What is a product?
Outputs, outcomes, and service relationships
Utility and warranty
Module 3 - The ITIL Service Value System
What is the ITIL Service Value System?
The ITIL SVS in action
What are the challenges of the SVS?
What is the Service Value Chain (SVC)?
The ITIL SVC in action
Module 4 - The ITIL practices in detail
Service desk practice
Incident management
Problem management
Service request management
Service level management
Change enablement
Continual improvement
Module 5 - The ITIL guiding principles
The seven guiding principles
The guiding principles in action
Module 6 - The four dimensions of service management
Organisations and people
Information and technology
Partners and suppliers
Value streams and processes
Module 7 - Other ITIL practices
Relationship management
Supplier management
IT asset management
Service configuration management
Monitoring and event management
Deployment management
Release management
Live event
Module 1: Introduction
Review and overview of five elements of SVS
Module 2: Key concepts
Group activity – service providers and touch points
Exam prep and review questions
Module 3: The four dimensions of service management
Individual review activity
Module 4: The 7 ITIL practices in detail
Facilitated discussion – Service desk
Exercise – perception and skills for service desk
Group exercise – prioritising incidents
Collaboration – swarming
Exam prep and review questions
Module 5: The ITIL guiding principles
Exercise – enabling positive behaviours
Exam prep and review questions
Module 6: Other ITIL practices
Facilitated discussion
Exam prep and review questions
Module 7: Exam technique session
Guidance and final revision
Exam
1-hour multiple-choice online examination for the ITIL 4 Foundation Certificate.
There are 40 questions to be completed in 60 minutes. The pass mark is 26 correct answers of 40 (65%).
Learners will receive an email one week before the kick off session - with details of how to book their online exam. It is recommended the exam is completed within four weeks of attending the course.
PeopleCert exams take place remotely via PeopleCert Online Proctoring. When booking your exam, please ensure you book a slot that is after the course has concluded and at a time convenient for you. You will be required to download and install ExamShield and conduct a compatibility test prior to sitting the exam.
ITIL® is a registered trade mark of AXELOS.
ITIL® is a registered trade mark of AXELOS Limited, used under permission of AXELOS Limited. All rights reserved.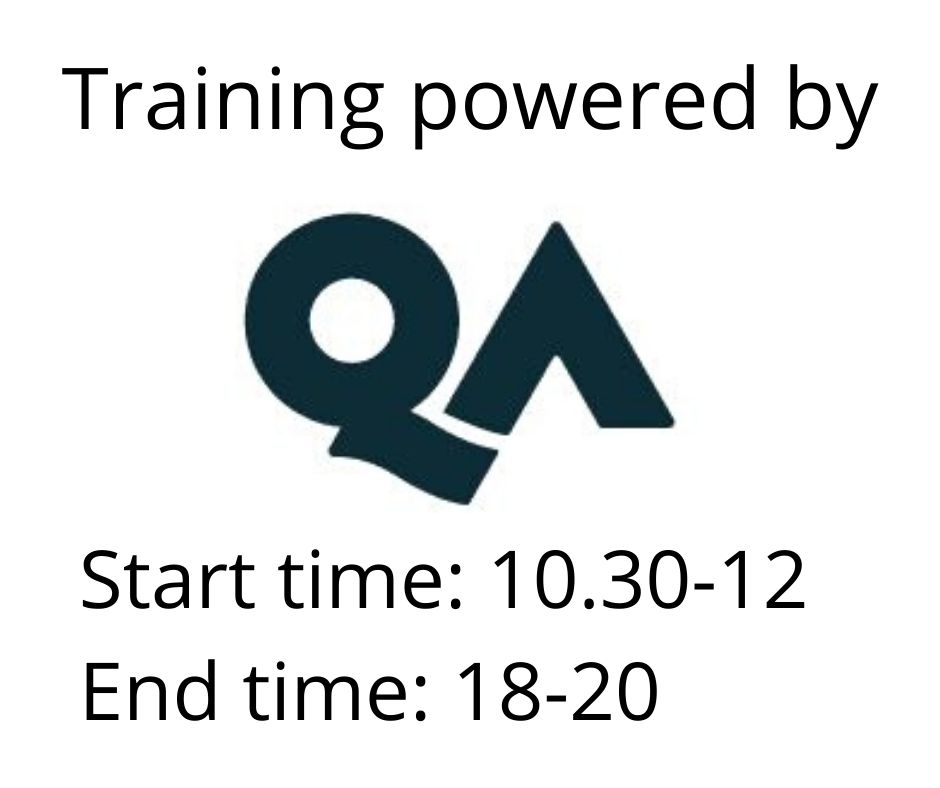 Read more »