Management of Risk (M_o_R 4) Total Learning
From the start of the course through to the Live Event and then onto the finish line, you will be taken on a quest to discover the best way to manage risk. You will participate in an immersive journey to overcome challenges, unlock new skills and develop a better understanding of the ultimate guide to risk management: MoR4.
So, get ready for an adrenaline pumping, high octane adventure to uncover the real treasure: MoR4!
QA Total Learning™ is our newest and most effective way to learn.
Combining the best of Digital and Live Learning, with access to world class industry experts, we focus on making sure you can apply our learning to help you drive impactful results in your workplace. This is all underpinned by our Digital platform, giving you the tools to track progress and manage your own learning.
This course is for existing or aspiring team members and managers looking to develop their Risk Management skills, knowledge and capability while earning an industry recognised practitioner level qualification in Risk Management aligned to internationally recognised ISO standards and the latest core guidance 'Management of Risk: Creating and protecting value'.
Learners may be preparing to transition from a support role, or non-project focused role into a risk or project management position. Alternatively, they could be experienced managers looking to prove their skills, gain deeper understanding and enhance their Risk Management credentials by gaining the Management of Risk practitioner (M_o_R®4) certification.
In this Total Learning course, learners will have the best of both Digital and Live Learning to provide the best possible preparation to pass the M_o_R®4 Practitioner examination. Learners' will receive the core guidance 'Management of Risk: Creating and protecting value', and access to digital learning, including sample exam questions, quizzes and a combination of video, immersive activities and articles.
The 3-day virtual Live Event focuses on enhancing learners' understanding of the key topics and preparing them for the Practitioner exam. During the 3 days learners will delve deeper into the practitioner level content and exam techniques to enable learners to confidently progress on to the Practitioner exam.
Accreditation
This course is accredited by PeopleCert and includes the Management of Risk (M_o_R®4) Practitioner examination.
For certified courses, we offer a pass pledge. We're confident in our training, so in the unlikely event that our learners don't pass on their first attempt, we'll give them a free exam resit (terms and conditions apply).
At the end of this course, the learner will be able to:
define the purpose and principles of risk management
explain how risk management applies within and across the 6 perspectives
identify how people and culture influence effective risk management
explain how to apply the 8 processes of risk management to create and protect value
This Total Learning course consists of three stages:
Digital Learning – up to 20 hours, completed over a minimum of 4 weeks
Live Event – 3 days
Exam – 2 hours 15 minutes
Digital Learning
During the Digital stage, learners will work through online content exploring the Management of Risk (M_o_R®4) syllabus through a series of modules.
The Digital modules include:
Course introduction
Purpose and principles
The six perspectives
People and culture
The process cycle
Live Readiness Check
Live Event
During the 3-day virtual Live Event, learners will work individually and in teams to consolidate the Management of Risk Practitioner theory through practical, exam-focused activities. The facilitator will use Miro to create a digital workspace environment enabling a collaborative and interactive learning experience.
Live Day 1:
Introductions and digital content review
Pick a card with a twist
It's all about that bass (model)
It's all about the principles
Sample exam paper
Homework for day 1
Live Day 2:
Welcome to day 2
It's all about perspectives (Agile)
MoRopoly
Are you risk adverse, risk seeking or risk neutral?
Who wants to be a MORillionaire?
Competence, supportive culture and decision bias
Meet the 12 D's
Sample exam paper
Identifying context and objectives
Identifying threats and opportunities
Prioritizing risks
Homework for day 2
Live Day 3:
Welcome to day 3
Assess combined risk profile
Plan responses
Agree contingency
Monitor and report progress
Review and adapt
Across all processes
Sample exam paper
Live event wrap-up
Exam
After the Live Event, learners will progress on to the Management of Risk (M_o_R®4) Practitioner exam.
Learners can select a suitable timeslot for their Practitioner exam following the full 3-day Live Event. We know that some learners prefer to schedule this soon after the event itself, where others prefer a short break to revise the content, booking via PeopleCert will give the learner the choice.
PeopleCert exams take place remotely via PeopleCert Online Proctoring. When booking exams, please ensure that timeslots are booked for a time after the course has concluded (i.e. no earlier than 5:30pm on the third day of the Live Event) and at a time convenient for the learner.
Learners will be required to download and install ExamShield and conduct a compatibility test prior to sitting the exam.
Learners are required to provide Photo ID with a valid signature e.g. driving license, passport or named work ID badges prior to sitting their exam.
About the Practitioner exam:
2 hours and 15 minutes exam
65 questions
Open book
The official manual may be annotated and tabulated but no sticky notes or loose-leaf papers containing additional notes will be allowed.
Multiple-choice questions
50% or higher required to pass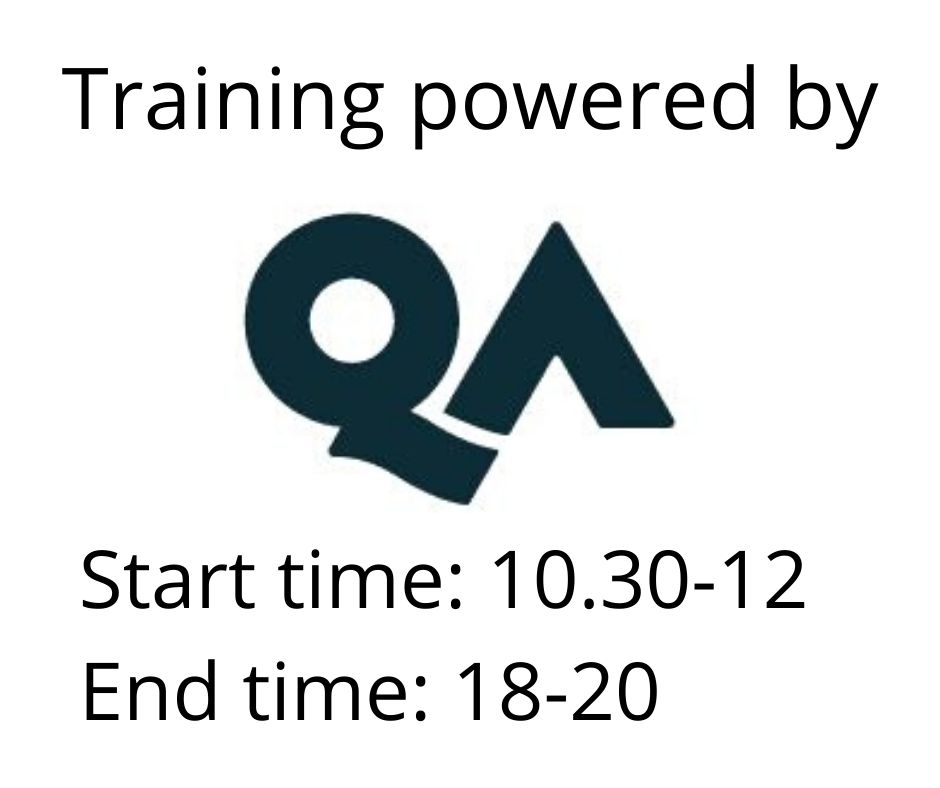 Read more »