Mastering Microsoft 365 Purview Compliance and Governance
This is a 5-day course with hands on labs learning how to implement Governance Security and Compliance (GSC) in Office 365 within the context of the Microsoft four step process. Within the course there is specific reference to GDPR, however this course is appropriate to anyone interested in any aspect of Governance Security and Compliance.
Discover—identify what personal data you have and where it resides.
Manage—govern how personal data is used and accessed.
Protect—establish security controls to prevent, detect, and respond to vulnerabilities and data breaches.
Report—execute on data requests, report data breaches, and keep required documentation.
Audience
Technical Business Decision Makers
Office 365 IT Professionals
Anyone who has a business interest in how to Implement Governance Security and Compliance for their organisation in Office 365
This is a detailed 5-day course with hands on labs. The course covers understanding and implementation of Microsoft Purview features for Office 365 (Aka Compliance and Governance). This course is appropriate to anyone interested in any feature available in the Microsoft Purview Compliance Portal. This course covers Office 365 features pertaining to various Office 365 subscriptions: Business, E3, E5. This course complements Microsoft Information Protection framework of;
Knowing your Data
Protecting your Data
Prevent Data Loss
Govern Your Data
Target Audience
Technical Business Decision Makers
Office 365 IT Professionals
Anyone who has a business interest in how to Implement Governance Security and Compliance for their organisation in Office 365
Practical Labs
During the course students will create their own Office 365 and have labs which populate their environment with data then implement the features learnt through the course (note due to latency of Microsoft services some labs can take several hours or more to complete) Labs are written so students can choose which labs they want to complete.
Prerequisites
An understanding of Office 365 core technologies and an interest in the business benefits of the Microsoft Office 365 Platform from a Governance Security and Compliance perspective.
Instructors will demonstrate features throughout the event. Optional Lab exercises are available for students to complete within a delegate created free trial tenancy. Microsoft may require a valid credit card to create 30 day free tenancies which must be cancelled within 30 days to avoid incurring charges. QA have no control over the Microsoft 365 trial tenancy signup or billing process.
Course Content
Module 1 – Introducing Compliance Standards and Microsoft Commitments
Introduction
Data Breaches
Data Breach Statistics
Common Compliance Standards
General Data Protection Regulation (GDPR)
Core Principles of GDPR
ISO/IEC 27001:2013
National Institute of Standards and Technology (NIST)
Microsoft's Commitment to Compliance
Contractual Commitments
Microsoft Compliance Offerings
Microsoft Compliance Portals and Tools
The Microsoft Trust Center
The Microsoft Service Trust Portal
Compliance Manager/Compliance Score
Security and Compliance Admin Centers
GDPR Activity Hub
Security and Compliance PowerShell
Microsoft 365 Admin Roles
Relationships between Azure AD Administrative Roles
Permissions in Compliance Centers and Microsoft 365 Defender Portal
Microsoft's Compliance Model
Microsoft 365 GDPR action plan
Office 365 Overview
Office 365 is Evergreen
Office 365 Compliance and Security Licensing and Permissions
Security and Compliance Licensing
Lab 1.1a Sign Up for a Microsoft or Office 365 trial and create Sample Users
Lab 1.1b Optional - Uploading Profile Pictures for Sample users
Lab 1.1 Optional - Using Google Chrome Profiles
Lab 1.1 Optional - Using Microsoft Edge Profiles
Lab 1.1 Optional - How to Get 360 days Office 365 for free
Module 2 Introducing Office 365 Search Concepts
Introduction
Microsoft Search
SharePoint Online Columns
SharePoint Online Search Schema
SharePoint Online Content Types
SharePoint Online Columns vs Content Types
SharePoint Syntex
Form Processing vs Content Understanding
SharePoint Syntex Classifiers
SharePoint Syntex Extractors
Syntex and Retention Labels
Syntex Form Processing Models
SharePoint Syntex Model Analytics
Compliance Center Data Classification
Trainable Classifiers
Sensitive information types
Named Entities
Custom Sensitive Information Types
Testing Sensitive Information Types
Exact Data Match (EDM)
Lab 2.1 Content Types
Lab 2.2 SharePoint Online Syntex
Module 3 Office 365 Content Search and Privacy Management
Microsoft 365 Content Search
Content Search Security
Configure Security Filtering for Content Search
Running a Content Search
Search for Teams chat data for on-premises users
Targeted Collection Search
Condition Card Builder & KQL Editor
Preview Sample Search Results
Search Statistics
Content Search PowerShell
Export Content Search Results
Unindexed Items in Content Searches
Increase Download Speed When Exporting Content Search Results
Differences Between Estimated and Actual eDiscovery Search Results
De-duplication in eDiscovery Search Results
Search for and Delete Email Messages in an Office 365 Organisation
Use Content Search to Search the Mailbox and OneDrive for Business Site for a List of Users
Clone a Content Search
User data search
Microsoft Privacy Management
Privacy Management Delegation
Privacy Management Settings
Discovery and Visualization of personal data within an organization
Privacy Management Policies
Privacy Policies Alerts and issues
Subject Rights Requests
Creating subject Rights Requests
Reviewing Subject Rights Requests
Automatic detection of Priority Items
Data Collected Review
Subject Rights Request Content Classification
Completing Subject Rights Request Review and Reports
Subject Rights Request Reports
Subject Rights Requests – Other tasks
Lab 3.1 Office 365 Content Search
Module 4 Office 365 eDiscovery
Office 365 eDiscovery
Office 365 eDiscovery Tasks
Office 365 eDiscovery Cases
eDiscovery Security
eDiscovery Related Roles in the Compliance Center
Role Groups for eDiscovery
Compliance boundaries for eDiscovery investigations
Create eDiscovery cases
Add Users to an eDiscovery Case
Place Content on Hold
Content on hold preservation
Create and Run eDiscovery Searches
eDiscovery Exports
Closing and Deleting an eDiscovery Case
Lab 4.1 eDiscovery
Module 5 Office 365 Advanced eDiscovery
Office 365 Advanced eDiscovery
Advanced eDiscovery Requirements
Licensing – Key Points
Microsoft Advanced eDiscovery
Global analytics settings: attorney-client privilege
Creating an Advanced eDiscovery Case
Advanced eDiscovery Cases
Identification - Data Custodians
Advanced eDiscovery Holds
Advanced eDiscovery Communications
Required and Optional Notifications
Advanced eDiscovery Collections
Advanced eDiscovery Review Sets
Review Set Collection Options
Content Ingestion Scale
Loading Non-Office 365 Source Data for Advanced eDiscovery
Advanced eDiscovery Processing
Processing Error Remediation
Review Set Profile Views
Working with Data in a Review Set
Review Set Filters and Queries
Conversational/Threaded views
Review Sets - Tagging Content
Advanced eDiscovery Search and Analytics
Ignore Text and Optical Character Recognition
Advanced eDiscovery Predictive Coding
Exporting Case Data
Module 6 Office 365 Data Retention and Disposal
Office 365 Retention Options
eDiscovery Holds
Retention Policies
Retention Labels
Creating Retention Policies
Adaptive vs Static Retention Policies
Adaptive Scopes
Retention Policy Locations
Teams Retention Policy considerations
Retention Options
Preservation Lock
Retention Labels
Retention and Record Label Publishing
Auto-applying a Retention Label
Alternative methods to auto apply retention labels
Sharepoint – Library or folder default label
Sharepoint – Syntex
Outlook – Inbox Rules
Record Retention Labels
Retention Label Creation
Event Driven Retention
Disposition Reviews
Disposition Review Process
Disposition Review Considerations
Retention Label Review
Record Retention Label File Plan Descriptors
Locking and unlocking a record (Record Versioning)
Searching the audit log for record locking/unlocking events
Records vs Regulatory Records
Label Publishing and Label Policies
Retention Label policies and locations
Policy Lookup
Monitoring Retention Labels
Retention Policy and Label Auditing
Retention label PowerShell
Retention Precedence
Retention Policy and Retention Label Comparison
Microsoft Retention Flowchart
Inactive Mailboxes
Recovering or Restoring Inactive Mailboxes
Recovering and Restoring Inactive Mailbox Considerations
Deleting an Inactive Mailbox
Exchange Online Archiving
Legacy Retention Functionality
Disposing of data
Modifying Exchange Online Default retention period
SharePoint Online and OneDrive for Business Content Disposal
Microsoft Data Destruction
Lab 6.1 Office 365 Retention Policies
Lab 6.2 Office 365 Retention Labels
Lab 6.3 Exchange Online Archiving
Module 7 Office 365 Authentication
Office 365 Authentication
Authentication, Authorisation, and Access Control
Azure AD Password Protection
Security Defaults
Multi-Factor Authentication in Office 365
Software Requirements for MFA in Office 365
Set Up Multi-Factor Authentication in Office 365
MFA with Conditional Access
GPS Named Location MFA control
Conditional Access Filters for devices
Per User MFA
MFA Settings
Inform Users How to Sign In Using MFA in Office 365
MFA Authentication App
App Passwords (legacy)
Resetting MFA User settings
Lab 7.1 Multifactor Authentication
Module 8 Sharepoint Online Security
SharePoint Online Permissions
Classic vs Modern Site Permission Management
SharePoint Modern Team Sites
Access Requests
Member Sharing options
Permission levels
Bespoke Permission Levels
Granting Explicit Permissions
SharePoint Groups
SharePoint Group Best Practice
Recommended SharePoint Online Group Model
Special SharePoint Groups
Permission Inheritance
Breaking Inheritance
Granting Permissions
Checking Permission
"Sharing" SharePoint Items
Sharing a Site
Sharing a Document Library/List
Sharing a Folder or Items
Modern UI folder or item sharing
Modifying and Removing Permissions
SharePoint Online Permissions via PowerShell
SharePoint Online Permissions Best Practice
Lab 8.1 SharePoint Online Permissions
Conditional Access
Module 9 Sharepoint External Sharing
SharePoint External Sharing
Authenticated External User sharing
Authenticated External User Link Management
Anonymous Access Links
Modern Team Sites Guest Access
Office 365 Group external access administration
Controlling Guest Access to Office 365 Groups
Guest expiration settings
Determining Guest Access for Office 365 Groups
Blocking Guest access for a specific Office 365 Group
Allow/Block 365 Group Access per domain
SharePoint Online External sharing administration
Tenant Level External Sharing Administration
Azure B2B One Time Passcodes for Guest Users
Pre-Creating Guest Users
Advanced settings for external sharing
File and Folder Links
Outlook External Sharing Link Features
Show to owners the names of people who viewed their files
Site Collection External Sharing Options
PowerShell External Sharing
SharePoint Online External Sharing Alerts, Auditing and Reporting
Lab 9.1 SharePoint External Sharing
Module 10 Office 365 Groups and Teams Governance
Microsoft 365 Groups
Microsoft 365 Group building blocks
Guest access in Microsoft 365 Groups
Controlling Microsoft 365 Group Guest access
Microsoft 365 Groups PowerShell management
Controlling Microsoft 365 Group Creation
Obsolete Microsoft 365 Group expiration and removal
Microsoft 365 Group governance
Microsoft Teams Governance
Understanding Roles and Permissions in Microsoft Teams
Manage User Access to Microsoft Teams
Manage Guest Access to Teams
Manage Team Organisational Settings
Lab 10.1 Managing Microsoft 365 Groups and Teams
Module 11 Office 365 RBAC, PIM, PAM & Access Reviews
Office 365 RBAC
Identifying Required Role Groups
Administration of Administrative Role Groups
Custom Role Groups
Azure AD Privileged Identity Management (PIM)
Azure AD Access Reviews
Office 365 Privileged access management
Configure and enable Office 365 Privileged access management
Requesting and approving access
Exchange Online Authorisation
Introducing Security in Exchange Online
Exchange Online Admin Role
Role Based Access Control (RBAC)
RBAC Role Groups
Creating Exchange Online Role Groups
Roles
Role Entries
Management Role Scopes
Creating Custom Scopes
Lab 10.1 Azure AD Privileged Identity Management
Lab 10.2 Exchange Online RBAC
Module 12 Multi-Geo 
Office 365 Multi-Geo
Sample Multi-Geo Tenant Configuration
Implementing Multi-Geo
Office 365 Multi-Geo Features for SharePoint and OneDrive
Module 13 Office 365 Message Encryption
Office 365 Message Encryption (OME)
OME Configuration
OME Enhanced Recipient Experiences
Flexible controls for attachment encryption for recipients
Decrypting Attachments
Read Only and Attachment Download Restrictions in Exchange Online
Combining OME with blocked attachment download
Branding OME Encrypted messages
Branding/Advanced Configuration is not just for Branding
OME Integration with Data Loss Prevention (DLP)
OME Integration with Exchange Mail Flow Rules
Encrypted Mail Revocation
Lab 13.1 Office 365 Message Encryption
Module 14 Sensitivity Labels
Office 365 Sensitivity Labels
Sensitivity Labels for Files and Emails
Classification
SharePoint Search using Sensitivity Labels
Sensitivity Labels as a DLP condition
Sensitivity Label Visual marking, watermarks, headers and footers
Sensitivity Label Protection – Encryption both inside/outside the organisation
Double Key Encryption
Sensitivity Label Client Support
Client 'Quirks'
Applying File and Email Sensitivity labels
Sensitivity Label Support for Office Online Files
Automatically Applying Sensitivity Labels
Auto-labelling Policies
Auto labelling properties within a label
Auto-Labelling Policies
Alternative (cheaper) auto-labelling strategies
Exchange Mail Flow Rules
Exchange DLP Policies
SharePoint Syntex sensitivity label assignment
Microsoft Cloud App Security File Policy based Sensitivity Labels
Sensitivity Labels for Teams, 365 Groups and SharePoint Sites
Authentication Contexts
Applying a 365 Group or Site Sensitivity Label
Sensitivity Label priority and grouping
365 Group and Site vs File and email label ordering
Sublabels
Editing or deleting a sensitivity label
Label Policies
Label Analytics
Data Classification – Activity Explorer
Lab 14.1 Office 365 Sensitivity Labels
Module 15 Microsoft Defender for Cloud Apps
Microsoft Defender for Cloud Apps Overview
Microsoft Defender for Cloud Apps vs Office 365 Cloud App Cloud App Security
Microsoft Defender for Cloud Apps
Office 365 Defender for Cloud Apps
Defender for Cloud Apps Licensing Options
Office 365 Defender for Cloud Apps
Microsoft Defender for Cloud Apps
Microsoft Defender for Cloud Apps Dashboard
User anonymisation
Cloud App Catalog
App Sanctioning
Defender for Cloud Apps Activity Log
Defender for Cloud Apps Activity Privacy
Files
Files Management Reports
Users and accounts
User Governance Actions
Security Configuration
OAuth Apps
Compliance Center App Reports
Conditional Access App Control
Deploy Conditional Access App Control
Defender for Cloud Apps Policy Templates
Policy Alerts
Scoping Defender for Cloud Apps
Generic SIEM integration
Azure Sentinel Integration
Use Power BI with Defender for Cloud Apps data in Azure Sentinel
Top tips for Using Defender for Cloud Apps
MCAS Ninja training
Lab 15.1 Defender for Cloud Apps
Module 16 Managing Insider Risks
Insider Risk Management
Insider Risk Management Requirements
Insider Risk Management Process
Insider Risk Recommended Actions (QuickStart)
Insider Risk Management Scenarios
Insider Risk Management Settings
Privacy
Policy Indicators
Policy timeframes
Intelligent detections
Export alerts
Priority user groups
Priority Physical Assets
Power Automate Flows
Microsoft Teams Integration
Analytics
Admin Notifications
Insider Risk Management Administration
Policies
Policy Health and recommendations
Insider risk management browser signal detection
Alerts
Cases
Case Actions
Resolving Cases
Insider Risk Admin Auditing
Communication Compliance
Configure Policies
Investigate
Resolution
Information Barriers
Information Barriers and Exchange ABP's
Information barrier functionality
Information barrier configuration
Make sure prerequisites are met
Segment users in the organisation
Define information barrier policies
Apply information barrier policies
Customer Lockbox
Module 17 Office 365 DLP
Office 365 Data Loss Prevention
Components of DLP Policies
Creating a Custom DLP Policy
DLP Policy Locations
Endpoint DLP
Microsoft Compliance Extension for Google Chrome
DLP Policy Settings
DLP Conditions/Exceptions
DLP Actions
DLP User Notifications and User Overrides
DLP Incident reports
DLP Powershell
DLP Mark Files as Sensitive by Default
DLP Reports
DLP Activity Explorer
Lab 17.1 Data Loss Prevention
Module 18 Office 365 Encryption
Office 365 Encryption
Data in transit
Data at rest
Encryption in Office 365 Products
Customer Encryption Controls
Customer Lockbox
Microsoft 365 Information Protection
Module 19 Office 365 Auditing Alerts Reporting and Compliance Tools
Microsoft 365 Usage Analytics
Dashboard Reports
Enabling Microsoft 365 Usage Analytics
Office 365 Auditing
Audit Log Permissions
Running an Audit Log Search
Viewing Audit Log Search Results
Filtering Audit Log Search Results
Exporting Audit Log Search Results
Advanced Audit in Microsoft 365
Audit log retention policies
Exchange Online Auditing
Office 365 Alerts
Compliance Reports
Office 365 Management API
Compliance Manager and Compliance Score
Compliance Manager Automated Testing
Configuration Analyzer for Microsoft Purview (CAMP)
Microsoft 365 Secure Score
Compliance/Secure Score "Old Skool"
Microsoft Service Trust Portal
Microsoft Trust Center
Microsoft Security Site
Lab 19.1 Office 365 Auditing
Lab 19.2 Alerts
Lab 19.3 Secure Score
Appendix
Microsoft Threat Intelligence
Microsoft Threat Intelligence Center (MSTIC)
Microsoft Security Roadmap
Microsoft Defender
Microsoft 365 Defender suite products
Microsoft 365 Defender cross-product features
Microsoft Defender Cross-product attack Simulation
Threat Management Administration
Threat Dashboard
Threat Explorer
Campaign Views
Threat Management Threat Tracker
Threat Management Reviews
Office 365 Automated Investigation and Response (AIR)
AIR Security Playbooks
AIR Security Playbooks Roll Out
Alert Policy Triggers
AIR Requirements
AIR Investigation Initiation
Report Message Mailbox
AIR alert email notifications
Automated Investigations
Investigation Graph
Investigation Alert Tab
Entities tab
Similarity
Indicators
E-mail Investigation Flyout
Investigation log tab
Investigation (Recommended) actions tab
Threat Policies
Exchange Online Protection
Overview of Exchange Online Protection (EOP)
Exchange threat protection PowerShell
Exchange Online Protection, Microsoft Defender for Office 365 plan 1 and plan 2
Exchange Online anti-spam protection
Connection filters
Outbound spam policy
Verify spam policies are configured and working properly
Control automatic external email forwarding
Email forwarding rule alerts
Exchange Online Auto Forwarded Message Reports
Mail Forwarding Insights
Exchange Online Protection Spoof Intelligence
Enhanced email protection with DKIM and DMARC
DomainKeys Identified Mail (DKIM)
Domain-based Messaging and Reporting Compliance (DMARC)
Anti-phishing Policies
Office 365 antimalware protection
Office 365 Secure by default
Advanced Delivery for Phishing Simulations and Security Operations Mailboxes
Preset Security Policies
Configuration analyzer
Defender for Office 365 Safe attachments and Safe links
Defender for Office 365 Safe attachments
Defender for Office 365 Safe attachments for SharePoint, OneDrive and Teams
Quarantine in Defender for Office 365 for SharePoint Online, OneDrive for Business, and Microsoft Teams
Defender for Office 365 Safe attachments reports and alerts
Defender for Office 365 standalone
Defender for Office 365 Safe Links
Defender for Office 365 reports
Microsoft Security Center Reports
Attack Simulation Training
Microsoft 365 Defender Advanced Hunting
Appendix Lab Defender for Office 365
Appendix Lab Office 365 AIR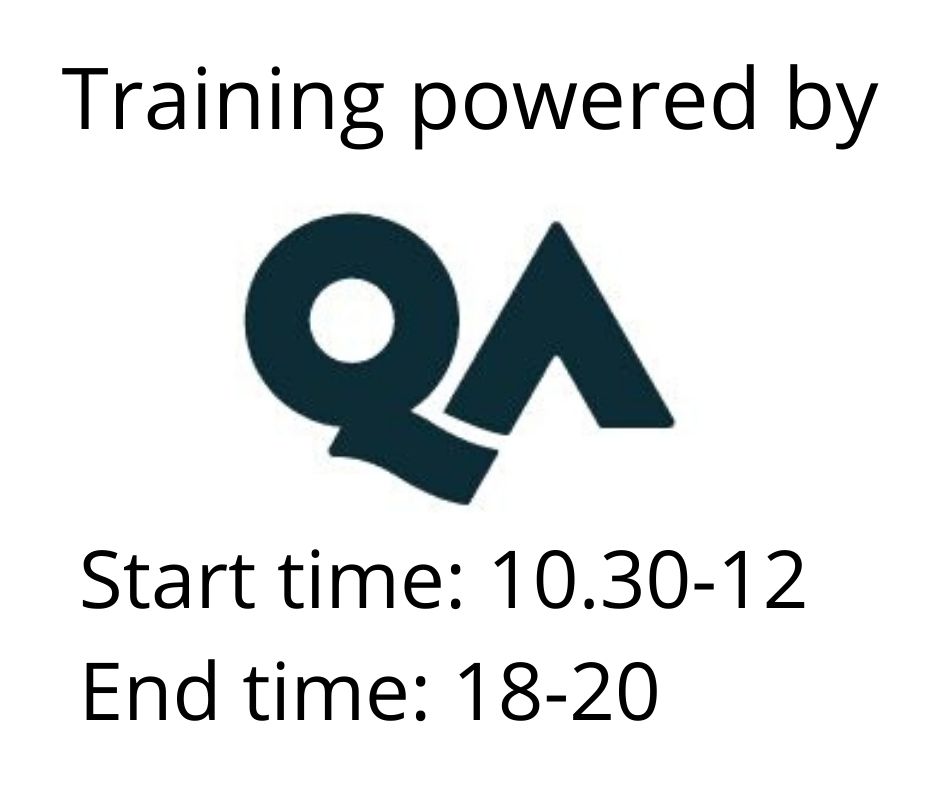 Read more »