PRINCE2(R) Foundation and Practitioner Total Learning
QA Total Learning™ is our newest and most effective way to learn.
Combining the best of digital and live learning, with access to world-class industry experts, we focus on ensuring you can apply your learning to help you drive impactful results in your workplace. What's more, our digital platform gives you the tools to track your progress and manage your own learning.
This course is for existing and aspiring project managers looking to develop their skills and knowledge and earn an industry best practice qualification in project management.
Learners may be preparing to transition from a project support role into a project management position. Alternatively, they could be experienced project managers looking to prove their skills and enhance their project credentials by gaining the PRINCE2® (Projects In Controlled Environments) Foundation and Practitioner certifications.
In this Total Learning course, learners will have the best of both digital and live learning to provide the best possible preparation to pass the PRINCE2 Foundation and Practitioner examinations. This includes the official PRINCE2 Manual and a Digital stage designed around the PRINCE2 syllabus, including sample exam questions, quizzes, and a combination of video and written content.
The three-day virtual Live event focuses on deepening learners' understanding of the key topics and feedback sessions on exam technique, aligning to the question types in the PRINCE2 exams. Day one of the Live event will focus on the Foundation content and conclude with the Foundation exam. Days two and three will delve deeper into the Practitioner-level content and exam techniques to enable learners to confidently progress on to the Practitioner exam.
Accreditation
This course is accredited by PeopleCert and includes the PRINCE2 Foundation and Practitioner examinations.
For certified courses, we offer a pass pledge. We're confident in our training and in the unlikely event that our learners don't pass on their first attempt, we offer a free exam resit. Terms and conditions apply.
understand key concepts relating to projects and PRINCE2.
understand how the PRINCE2 principles underpin the PRINCE2 method.
understand the PRINCE2 themes and how they are applied throughout the project.
understand the PRINCE2 processes and how they are carried out throughout the project.
apply the PRINCE2 principles in context.
apply and tailor relevant aspects of PRINCE2 themes in context.
apply (and tailor) relevant aspects of PRINCE2 processes in context.
There are no formal prerequisites for this course, but learners would benefit from some experience of working in projects prior to attendance.
Course material
Learners undertaking this course will be provided with an eBook of the official course manual to support their learning, instructions on how to access the eBook will be provided with the course joining instructions.
Please note: For open book exams learners are permitted to use a second device to access the official course manual, the use of dual monitors is not permitted during the exam.
Please ensure you bring a device such as a mobile phone, tablet or laptop to be able to load your course material on to as you may need this for use in the evenings.
This Total Learning course consists of three key stages, all explained during a 1-hour virtual kick off session, which includes a Q&A session:
Digital stage - 20 hours, completed over a minimum of 4 weeks
Live event – 3 days (1-hour Foundation exam recommended to be booked after Day 1 of the Live event)
Exam stage – 2.5-hour Practitioner examination
Digital stage
The Digital Learning is valid for 3 months from the date of the kick off session.
During the digital stage, learners will work through online content exploring the PRINCE2 syllabus through a series of modules.
The Foundation-focused digital modules include:
Introduction
What is a Project and what is PRINCE2?
Making PRINCE2 work
PRINCE2's 7 principles
Introduction to themes
Meet the team (organisation theme)
Introduction to project processes
Starting up a project process
Directing a project
Initiating a project
Controlling a stage
Managing product delivery
Managing a stage boundary
Closing a project
The Practitioner-focused digital modules include:
Preparing and navigating the manual
Scenario analysis
Question analysis
Tailoring recap
Guidance summaries
Key facts for the themes
Analysis of the processes
Analysis of the principles
Sample documents
Live event stage
During the 3-day virtual Live event, learners will work individually and in teams to consolidate the PRINCE2 Foundation and Practitioner theory through practical, exam-focused activities. The facilitator will use Miro to create a digital workspace environment, enabling a collaborative and interactive learning experience.
Live event Day 1: (Foundation focus)
Introductions
Business case theme
Quality theme
Plans theme
Risk
Change
Progress
Minimum requirement analysis
Live event Day 2: (Practitioner focus)
Introductions
Business case theme
Quality theme
Plans theme
Risk theme
Change theme
Live event Day 3: (Practitioner focus)
Introductions
Progress theme
Process recap
Starting up a project
Directing a project
Initiating a project
Controlling a stage
Managing product delivery
Managing a stage boundary
Closing a project
Exam stage
After the Live event, learners will progress on to the PRINCE2 Practitioner exam.
Please note, we recommend that learner's pre-book their Foundation exams from 4:30pm after Day 1 of the Live event.
Learners can select a suitable timeslot for their Practitioner exams following the full 3-day Live event. We know that some learners prefer to schedule this soon after the event itself, where others prefer a short break to revise the content, booking via PeopleCert will give the learner the choice.
PeopleCert exams take place remotely via PeopleCert Online Proctoring, and the afternoon of the last day of your course will continue with your learning until approximately 4.00pm. When booking your exam, please ensure that you book for a time after the course has concluded and at a time convenient for you. You will be required to download and install ExamShield and conduct a compatibility test prior to sitting the exam.
About the Foundation exam:
60-minute exam
60 questions
Closed book
Multiple-choice questions
55% pass mark
About the Practitioner exam:
2.5 hour exam
68 questions
Open book

The official manual may be annotated and tabulated but no sticky notes or loose leaf papers containing additional notes will be allowed.

Multiple-choice questions
38 marks or more required to pass (out of 68 available) - approximately 55%
PRINCE2® is a registered trade mark of AXELOS Limited, used under permission of AXELOS Limited. All rights reserved.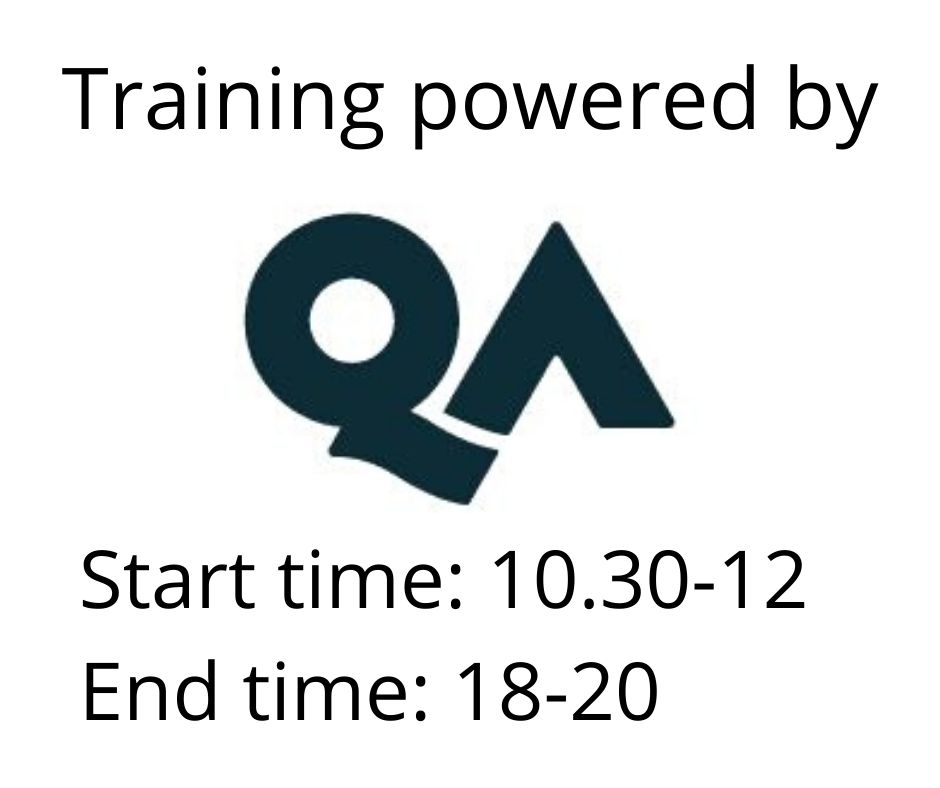 Read more »
Saattaisit olla kiinnostunut myös näistä koulutuksista: