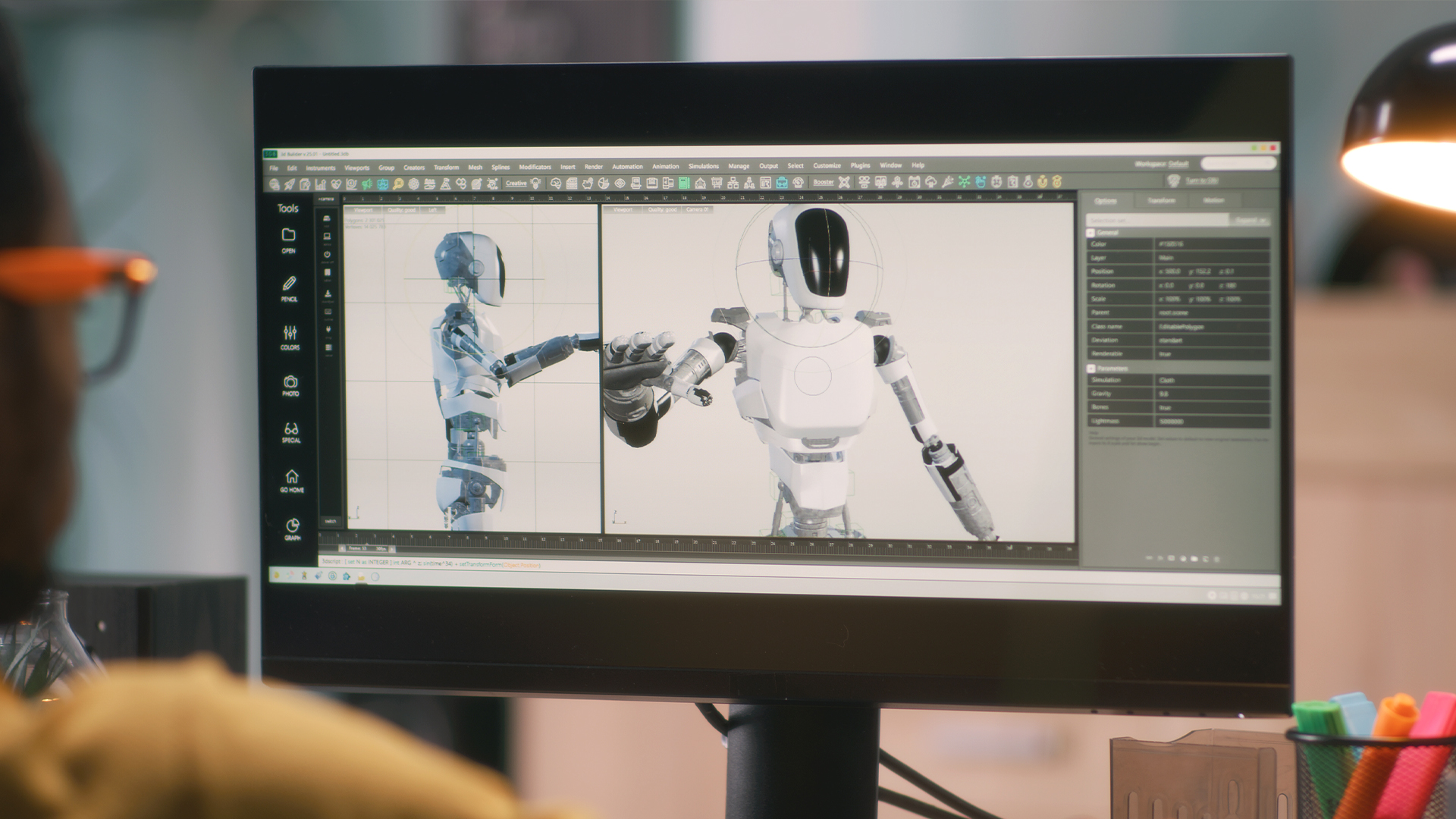 Game developers and 3D modelers help turn games from concept to playable reality. They do this by coding visual elements, programming features and testing iterations until the game is ready for market. If you love video games and enjoy working with computers, a career as a video game developer can be extremely rewarding.
At Tieturi's training courses, you will learn the skills needed to develop games, from Unity and Blender-based to building VR projects.   
What is a video game developer?
Game developers typically play a role in several aspects of game development, including visuals, AI, user interface and game logic. Game developers take the designs, storylines and ideas of game designers and use them as blueprints to bring a game to life so that players can play it.
Game developers' tasks, roles, and specializations
The tasks you do as a game developer will vary depending on the size of the company you work for and what you specialize in. In larger game companies, you are more likely to have a more specialized role, working on a particular element of the game. At an indie publisher, you may be involved in many different processes over the life of the game. In this role, your tasks may include:
Developing innovative ideas for game design
Converting visual ideas into code
Prototyping and iteration
Collaborating with stakeholders such as designers, producers, and artists.
Monitoring game stability and quality assurance
Evaluating existing code and brainstorming improvements
In game development, you will typically work in one of four types of roles: first, second, third party or indie developer.
As well as deciding what kind of developer you want to be, you can also choose to specialize. You can develop a specialization based on a device (console, PC or mobile), a game type (such as simulation, adventure, role-playing, strategy) or a specific game element (e.g., internal systems, level design, user interface).
How to become a game developer?
Video game development is typically a highly sought-after career, especially for those who are passionate about video games. Unity is a widely used game development engine and knowing how to use it is one of the essential skills for game developers. Unity allows the creation of different implementations for PC/MAC, consoles, mobile and PC browser environments.
Unity courses at Tieturi will give you the skills to create different projects in Unity:
What is a 3D modeler?
A 3D modeler is an expert who builds visual models based on real and imaginary objects. A 3D modeler can create any complex 3D model, from models of furniture and architectural structures to 3D character models.
The 3D modeler is the starting point in the process of creating a 3D graphic object. Therefore, the task of the 3D modeler is to develop a database of objects or figures that will be convenient to work with in the future.
For each project, working drawings are first created with façade views or character images that are approved by the client, and only then is the object modelled from these drawings. The model created must be as close as possible to nature. In many studios, 3D modelers draw the sketches themselves, so the ability to draw by hand can be a major advantage or a prerequisite for hiring.
The courses at Tieturi will give you the skills to create 3D graphics, such as product images or 3D elements, using Blender, 3DsMax and Mudbox.
Duties and responsibilities of a 3D modeler
3D modelers are needed in many fields, such as games, movies, advertising, architecture, interior design, furniture, and various devices. Their tasks may vary depending on the sector and the type of work the 3D modeler is doing. In particular, he/she will be involved in the development of 3D digital models of characters, objects, and environments, based on drawings, sketches, photographs, concept art, etc. Making 3D models of objects realistic is a complex and laborious process that requires creativity, attention to detail and technical skills.
The tasks of a 3D modeler may include:
Creating UV maps for textures
Creating the model body (rigging) for subsequent animation
Texturing of models and placement of materials
Optimizing models for mobile devices
Level design
Creating 3D visualizations
Refining and editing existing 3D models
Creating simple animations
Collaboration with developers and other team such as 3D animator, 3D rigger, visualizer, production designer, texture artist
What is 3D modelling used for?
In the past, 3D modelling was only used in creative and design-related fields. As the digital world has evolved, computer-based 3D modelling has become an indispensable part of the work of one sector or another. Here are some of them:
Architecture and interior design
3D modelling for video games
Movies
Advertising and marketing
Production
3D modelling for animation
Medicine
3D printing
Training courses in Game programming & 3D modelling
Tieturi's courses give you the skills to create 3D graphics, such as product images or 3D elements, for animations and videos, for example. The courses will give you the knowledge and skills to use 3D software in your graphics work.