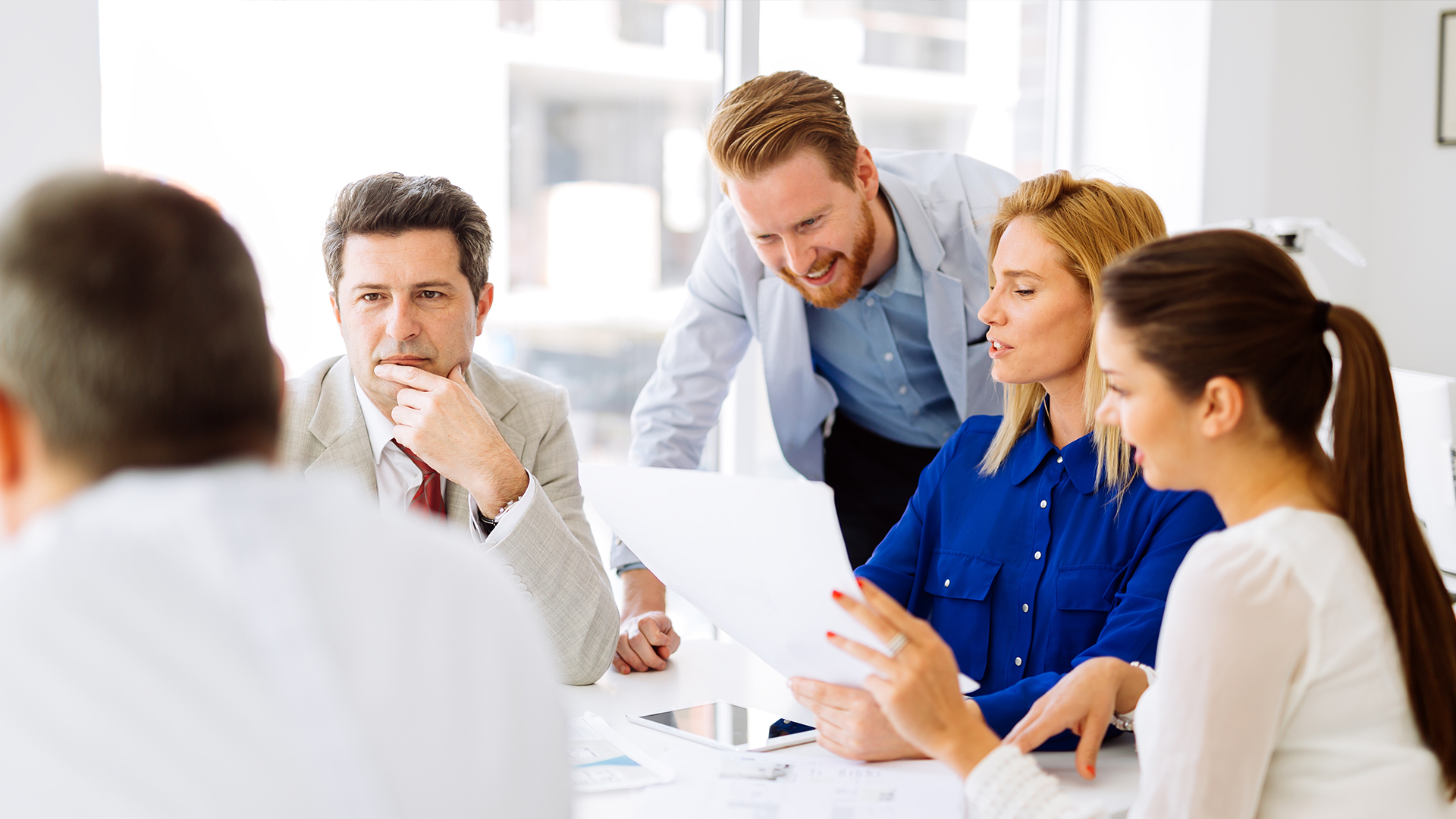 ITIL® brings together best practices in IT service management and delivery (ITSM) to help organizations adapt to change. It is the world's most popular framework for IT service management, trusted by NASA, Microsoft, Shell, Disney, and others. No wonder ITIL is so popular all over the world, and in Finland too it is being successfully applied in many organizations, large and small.
The latest version, ITIL 4, was released in early 2019. It provides a practical and flexible framework for organizations' journey towards a new, digital world by connecting people, digital and physical resources.
ITIL 4 places more emphasis than the previous version on the technology world and on working with Agile, DevOps and digital transformation. The updated version is based on collaboration, transparency, automation, and holistic working. The core elements from previous versions that make ITIL so valuable are retained.
See below for a short recording of what is new in the updated version. Instead of lifecycles, there are value chains, instead of 26 processes, there are 34 capabilities (practices), and there is a shift from a strict process approach to a more holistic view, including a greater focus on agility.
ITIL 4 certification path
With the updated version, the certification path for service management professionals has also become much clearer.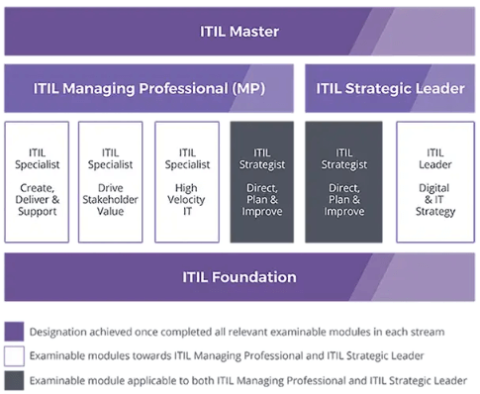 As shown in the diagram, ITIL 4 Foundation serves as the basis for all further levels.
You can then choose between two paths to move higher up the career ladder as a service management professional. One path leads to the ITIL Managing Professional (MP) designation and the other to the ITIL Strategic Leader (SL) designation.
For each module description, you can watch a short video presentation that explains the purposes and situations for which the module is designed. The ITIL Managing Professional (MP) pathway consists of four modules:
The ITIL Strategic Leader (SL) path consists of two modules:
If you complete all 5 modules, i.e., achieve both ITIL MP and ITIL SL designations, you can progress to ITIL Master level.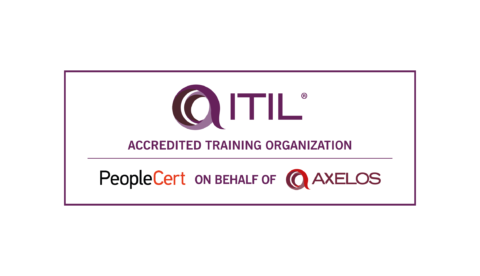 Tieturi is an Accredited Training Organization (ATO), ACCREDITED BY PEOPLECERT ON BEHALF OF AXELOS.
ITIL® is a registered trademark of AXELOS Limited, used under permission of AXELOS Limited. The Swirl logo™ is a trademark of AXELOS Limited, used under permission of AXELOS Limited. All rights reserved.