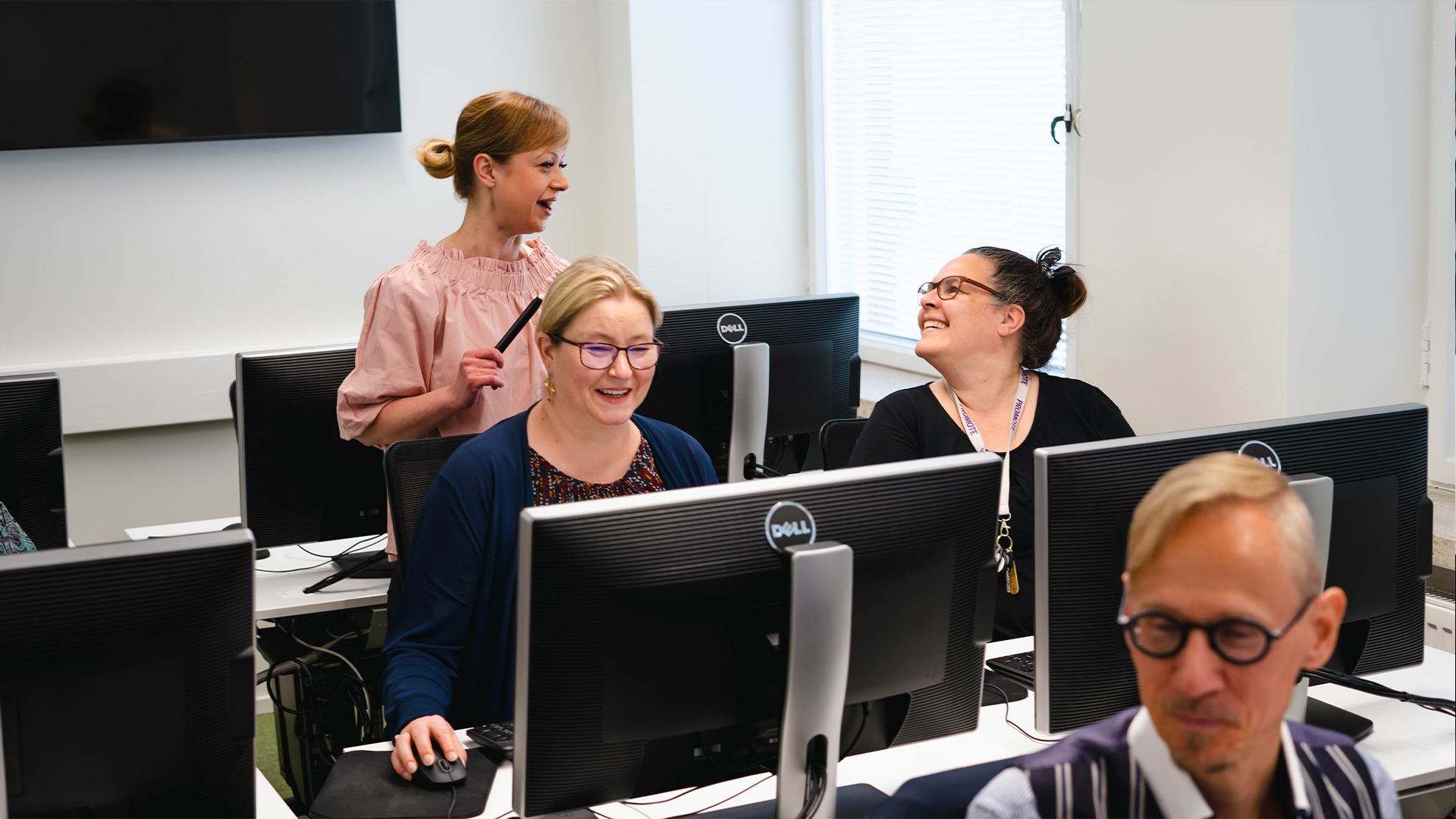 Various benefit programs will provide you with training at a very attractive price. Learn more about our benefit programs and choose the best fit for you.
Tieturi training card
Save money with the Tieturi training card! We offer cards that enable staff training at a reduced daily rate for both small and large organizations.
From our wide range of training courses you can find training for communication, management, HR and IT! In addition to Tieturi training courses, you can also pay for MIF (JTO, Infor, Fintra) training courses with a training card.
Benefits of the Tieturi training card:
Reduced training costs
Complete control over the training budget
A buffer against any price increases
Training plan drafted together with Tieturi
Quality training, always
Our experienced training professionals will help you choose the most suitable training card for your organisation. We will help you select the training courses and trainers from our range to suit your needs.
You can also use the training card to pay for customer-specific training and other services according to a separate offer.
Contact experienced Tieturi training professionals, we're glad to help!
Jyrki Tukia, t. +358 50 544 6418
Kristiina Tala, t. +358 50 590 0811
Marita Heinstöm-Salo, t. +358 50 518 1108
Pauli Roine, t. +358 40 525 9988
Teemu Ahonen, t. +358 50 554 5400
Our e-mails are in format firstname.lastname@tieturi.fi
Public administration contracts
Tieturi has been providing public administration with quality ICT training for a long time.
We offer ICT and project management training for public administration at a reduced rate and with a better offering than before. By concentrating training to Tieturi, you will be eligible for benefits on more than 1000 courses.
Visit our website to view our open courses, which can also be tailored to your needs. Nearly all of our courses can be customized.