Etusivu Tieturi – Lifelong Learning for Working Professionals
Tieturi – Lifelong Learning for Working Professionals
Tieturi will help you develop in what you do and achieve your goals.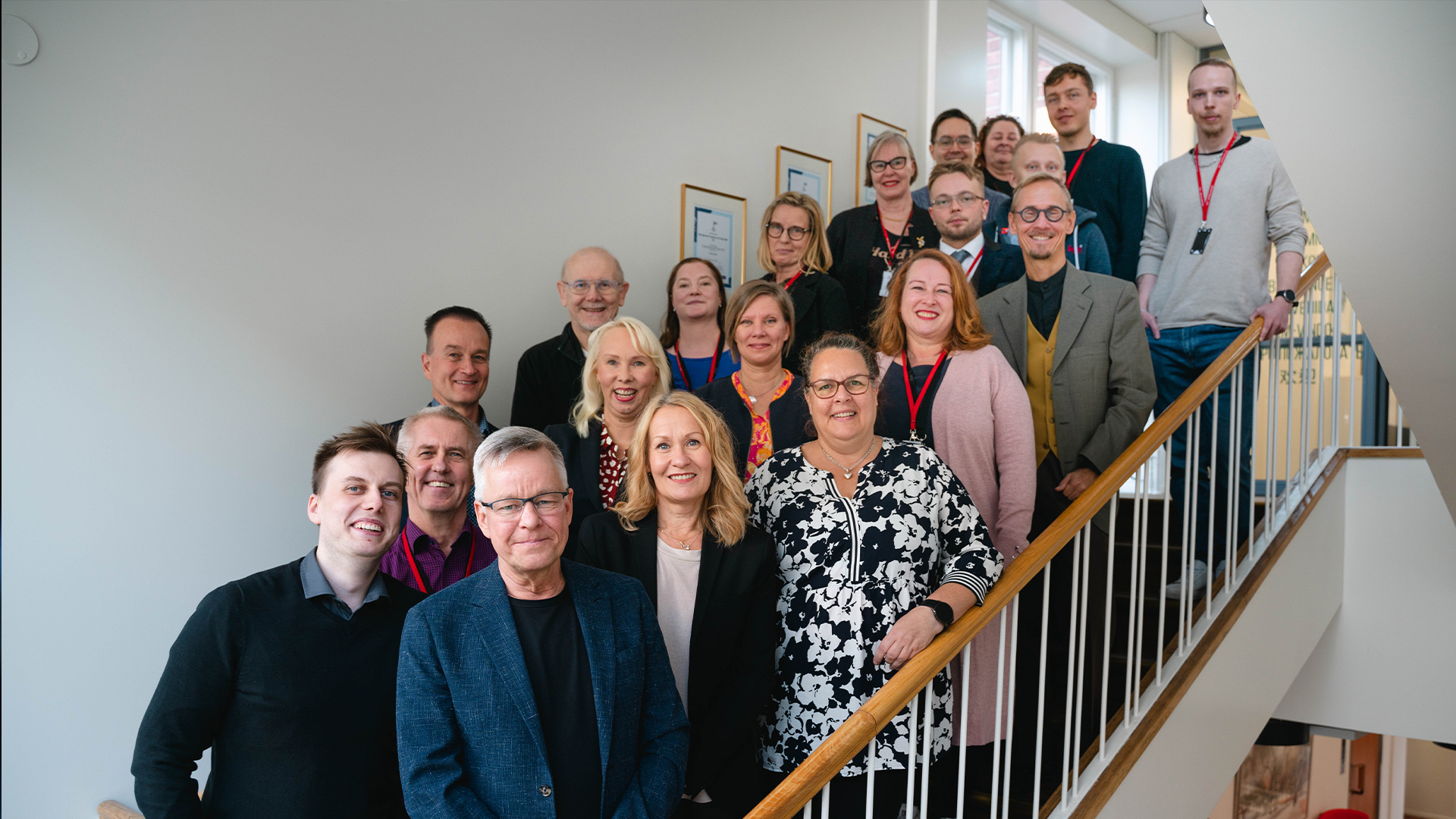 The world, and working life, went through a revolution in the 1980s, as information technology started to become more commonplace and brand new microcomputers started popping up in more and more offices. The leap from typewriters and notepads to the computer era was not entirely painless. Like many new things, computers were also seen as a threat, and people were not willing or able to use them. The need for training was immense.
Tieturi was founded in 1983 to meet just this need. In the beginning, our operations focused on microcomputer user training, Windows programming courses and IT support training as well as promoting appreciation for the newfound industry.
Improve yourself with Tieturi
Over the years, the opportunities of information technology, and along with them our course offering, have expanded exponentially. Today, we are the most versatile ICT training provider in Finland and together with our Swedish subsidiary, Informator Utbildning Ab, we are the largest ICT and project training provider in the Nordics. Our selection includes more than 1000 different courses open to everyone as well as tailored training for companies.
Our mission has remained the same: we want to increase the competence and productivity of individuals and organizations by offering efficient expert training.
In order to ensure the success of our mission, we constantly monitor and improve the quality of our work. Kiwa Inspecta has awarded Tieturi with the ISO 9001 certificate, which is a reliable sign that our operations are customer-centric and systematic and help customers improve their quality. The Tieturi quality policy in compliance with the ISO 9001 certificate as well as honesty and reliability create the basis for all our operations.
One step ahead
Digitalization is progressing at an accelerating pace, and new and necessary skills are added to the menu constantly. Indeed, lifelong learning is one of the most important skills in working life. We are here for you to ensure lifelong learning and help organizations and individuals remain at the top of the class when it comes to competence. We also want to ensure that we are at the forefront of digitalization at all times, and our course offering also meets future needs.
Of course, ICT skills are not the only necessary skills in the working life revolution. Leadership and communication skills are increasingly significant as robotization and AI gain ground. Many start ups are heading directly to the international market, which requires competence in export and law.
With commitment, courage and trust
Our values, commitment, courage and trust, are evident in our daily operations. We are committed to promoting the success of society, organizations and individuals by improving employee skills and well-being. Each and every Tieturi employee is committed to doing their best to ensure successful training.
We are courageous in taking on new challenges and trying something new. Whether we are exporting training and creating new training products or expressing our own ideas, we operate with courage and without prejudice.
This requires trust. Trust in that we can express our views in a safe environment, and that we are stronger together with colleagues, customers and cooperation partners and that we can achieve our goals. We trust that our honest, open, professional and committed operations make us the best training partner, working community and success maker.
You can contact us weekdays 8 am–5 pm by calling +358 (0)10 432 1001 or via e-mail at info@tieturi.fi.
We want to help you develop in your work and reach your goals. Contact us, and we will be happy to help you with all things training.
Let's create your success together
Our selection includes more than 1000 different trainings of which we have several classes during each semester. At Tieturi you can learn everything from project management to cloud services, software development to agile operating models, and from Office applications to testing. All subject areas include training for management, hands-on assignments and for tools – both for entry-level employees and more advanced troupers.