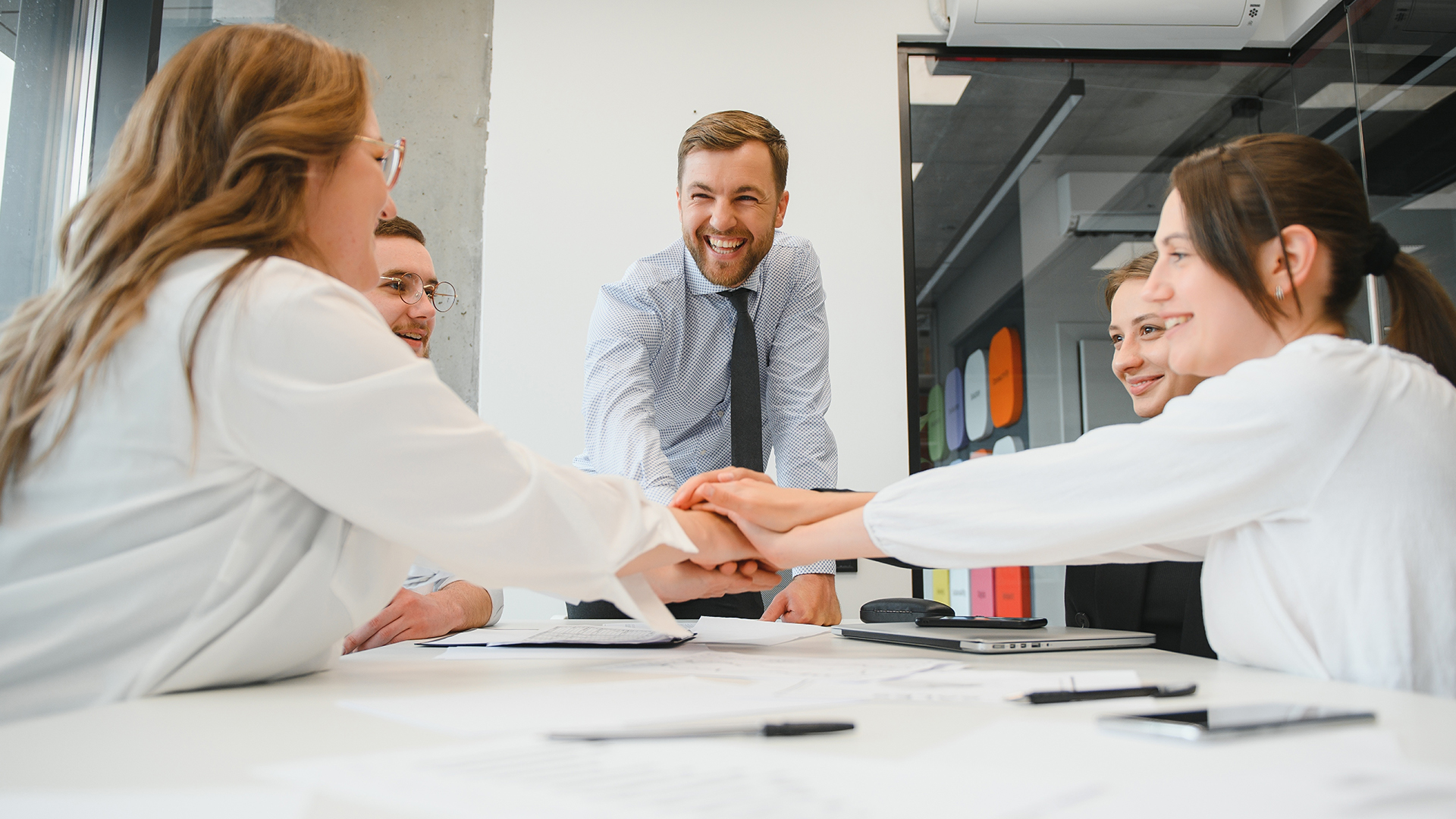 Professional leadership is a skill that is more precious than gold. A skilled leader makes his or her team enthusiastic, outperforming and happy at work. Research shows that team members of a good leader are up to four times more likely to stay on the job than those of a bad leader. So the leader really does play a key role in job satisfaction and performance.
What makes a good leader?
A good leader inspires, empowers and guides team members to achieve common goals. These qualities enable a leader to create a positive and productive work environment where individuals can flourish and reach their full potential.
A good leader brings efficiency and satisfaction to the team through clear lines of responsibility, transparency and by building trust between team members. A good leader trusts his or her team members and gives clear authority to take responsibility for their own work. Satisfied employees are inspired by their work and, as their confidence grows, they are more likely to express their ideas and contributions.
Effective communication is a key skill of a good leader. A good leader must be able to articulate his or her thoughts and ideas clearly, listen actively to others and promote open and transparent dialogue.
A good leader takes into account the personality differences of team members, drawing on everyone's strengths and interests to achieve goals. The leader must also take into account the perspectives, needs and feelings of team members when making decisions.
New knowledge for motivating, inspiring and leading
People-management skills are central to good leadership, which is why we emphasize them in our leadership training courses. Our trainings will give you a good grounding in motivating and inspiring your team members and successfully managing projects. Our training courses are suitable for leaders of both large and small teams, whether you work in Agile or Waterfall environments.
In management and frontline roles, agile approaches can be used to bring flexibility and transparency to work. Many organizations have improved their business and the development of large projects by increasing collaboration, clarifying goals and actively working towards milestones that deliver value to users – in other words, by using agility. So whether your goal is to have well-functioning teams, an agile organization or to gain clarity on roles and responsibilities, you'll find the right training at Tieturi.
Need other leadership training? Our sister company Management Intitute of Finland MIF offers a wide range of different management training courses.