Etusivu Trainings IT infrastructure
IT infrastructure
A well-designed and maintained IT infrastructure provides efficiency, productivity, flexibility, and security.
See the trainings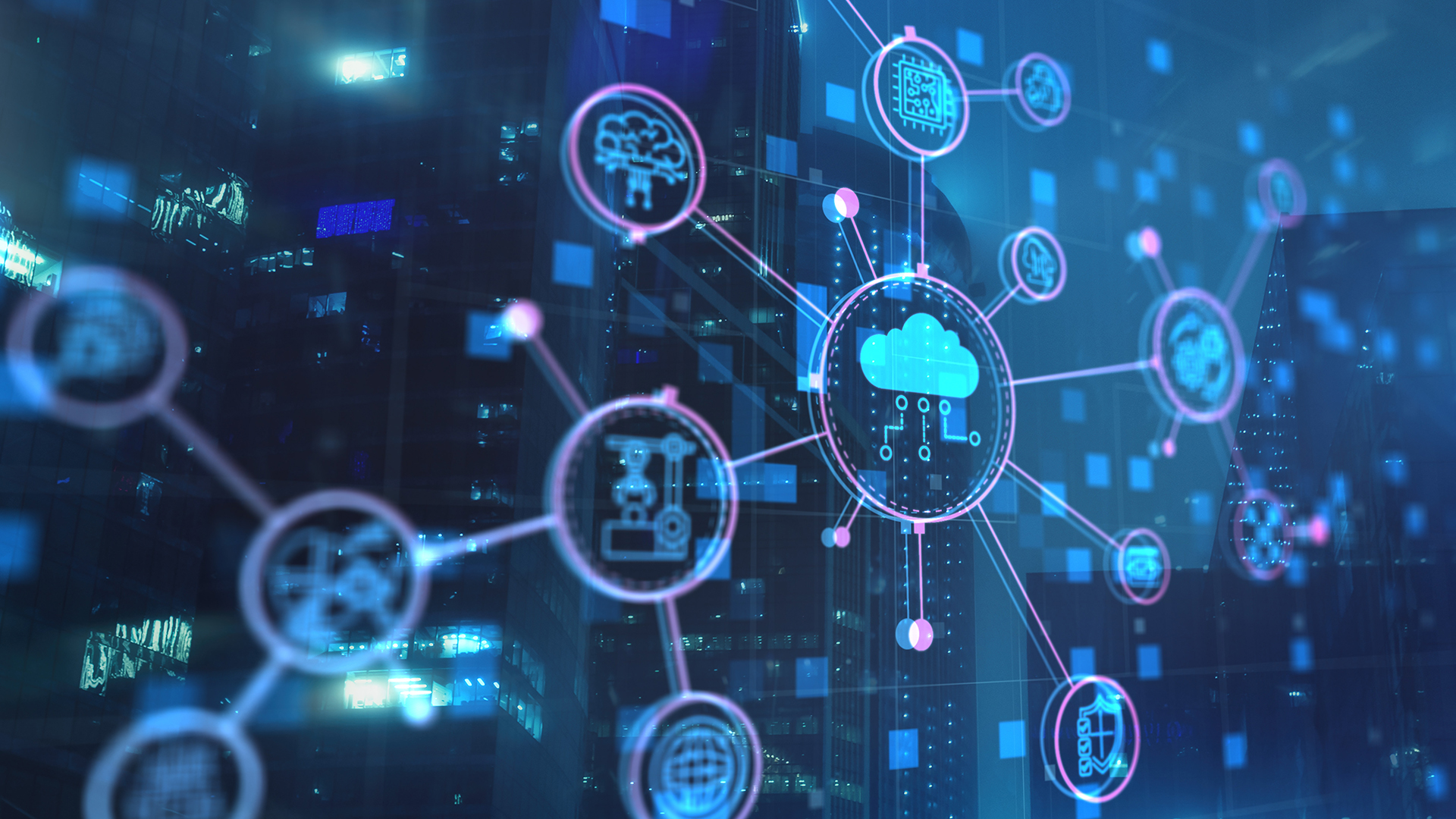 IT infrastructure or IT infrastructure is the component needed to operate and manage a company's IT environments. IT infrastructure can be deployed on a cloud service system or on the organization's own premises. A well-designed and maintained IT infrastructure provides efficiency, productivity, flexibility, and security.
The components of an IT infrastructure include hardware, software, network components, operating system, and data warehouses, all of which are used to deliver IT services and solutions. IT infrastructure products are available as downloadable software applications that run on top of existing IT resources – such as software-defined storage – or as online solutions provided by service providers – such as Infrastructure-as-a-Service (IaaS).
With the proliferation of IT infrastructure solutions, demand for IT infrastructure professionals is at an all-time high. Tieturi offers an excellent selection of Red Hat, Network, Windows and Linux training courses.  
If you are interested in delving into the world of Linux, the Linux Deployment and Management training is a wonderful place to start your studies. If you want to delve deeper into the world of Red Hat, RH124 Red Hat System Administration I is an excellent option. For Windows people, Windows Server for Administrators or MS-102: Microsoft 365 Administrator Essentials could be great choices. For those interested in networks, the Fundamentals of Telecommunications training course is an excellent choice.  
What are the components of an IT infrastructure?
Hardware
Hardware includes servers, data centers, personal computers, routers, switches, and other devices.
The facilities where the data center is located, cooled, and powered, can also be included in the infrastructure.
Software
Software refers to the applications used by an enterprise, such as web servers, content management systems and operating systems. The operating system is responsible for managing system resources and hardware and provides the links between all software and the physical resources that do the work.
Networking
Interconnected network components enable network operations, management, and communication between internal and external systems. The network consists of Internet connections, network deployment, firewalls and security, and hardware such as routers, switches, and cables.
Types of IT infrastructure
Traditional and cloud infrastructure are the two main types of IT infrastructure.
Traditional infrastructure: Typical hardware and software components of a traditional IT infrastructure include premises, data centers, servers, network equipment, desktops, and business application software solutions. This infrastructure arrangement typically requires more power, physical space, and financial resources than other types of infrastructure. Traditional infrastructure is often built on premises for a single organization or in a private environment.
Cloud infrastructure: The components and resources required for cloud computing are called cloud infrastructure. End-users can connect to the infrastructure over the internet and access computing resources without having to install anything themselves thanks to virtualization. Virtualization connects physical servers hosted by a service provider in one or more locations. The system then allocates and abstracts resources, such as storage space, so that users can access them virtually anywhere with an Internet connection.
The term "public cloud" refers to cloud infrastructure often available to the public. You can develop your own private cloud service, using resources that are entirely dedicated to you. You can also create a hybrid cloud by incorporating some degree of workload portability, orchestration, and management across different cloud services.
IT infrastructure management
Infrastructure management is the management of both technical and operational components – such as hardware, software, policies, processes, data, facilities, and equipment – to ensure business efficiency. It can be divided into systems management, network management and storage management. Enterprises use IT infrastructure management to reduce duplication of effort, ensure compliance with IT standards and regulations, improve information flow, support flexibility in changing business markets, promote IT interoperability, maintain effective change management and reduce overall IT costs.
IT infrastructure management helps organizations manage their IT resources in line with business needs and priorities. By aligning IT management with business strategy, technology can create value for the entire organization rather than consuming resources. Rather than allocating IT resources to each IT technology and domain and managing them separately, IT infrastructure management combines the management of servers, applications, storage, networks, security, and IT facilities. Integrated and automated management improves IT efficiency and agility, which affects business profitability.
IT infrastructure management tools can improve change management and protect interdependencies in converged IT environments. For example, deploying, upgrading, patching, and configuring multiple servers and systems can be automated with SUSE Manager, which manages and monitors Linux servers in physical, virtual and cloud environments. It manages different hardware architectures, hypervisors, and cloud platforms. Enterprises can use SUSE Manager to centrally manage Linux systems, virtual machines, and other software-defined infrastructure (SDI) components. It can provide automated management of software, resources, patches, and configurations, as well as deployment, orchestration and monitoring of systems.
Linux
Linux is an accessible and adaptable operating system designed as an alternative to commercial operating systems. Linux is highly versatile, with many variants available, and can be used for everything from gaming to managing industrial systems.
Tieturi's Linux courses can help you grow your skills using this powerful and widely popular open-source operating system.  
Computer networks
Computer networking is the practice of connecting computers together to enable communication and information exchange between them. Generally, a computer network is a set of two or more computers. It helps users to communicate more easily.
Windows
Windows is one of the world's most popular computer operating systems. The main reason for the worldwide popularity of Windows is its very user-friendly interface.
Do you need training in how to maintain and manage a Windows server? Tieturi offers a wide range of Windows courses.
What kind of training is right for you?
Whether your needs are Microsoft 365, Azure, Windows, Exchange, or Linux, you will find the right training for you. Guided by our experienced IT professionals, you will get to grips with your IT infrastructure!