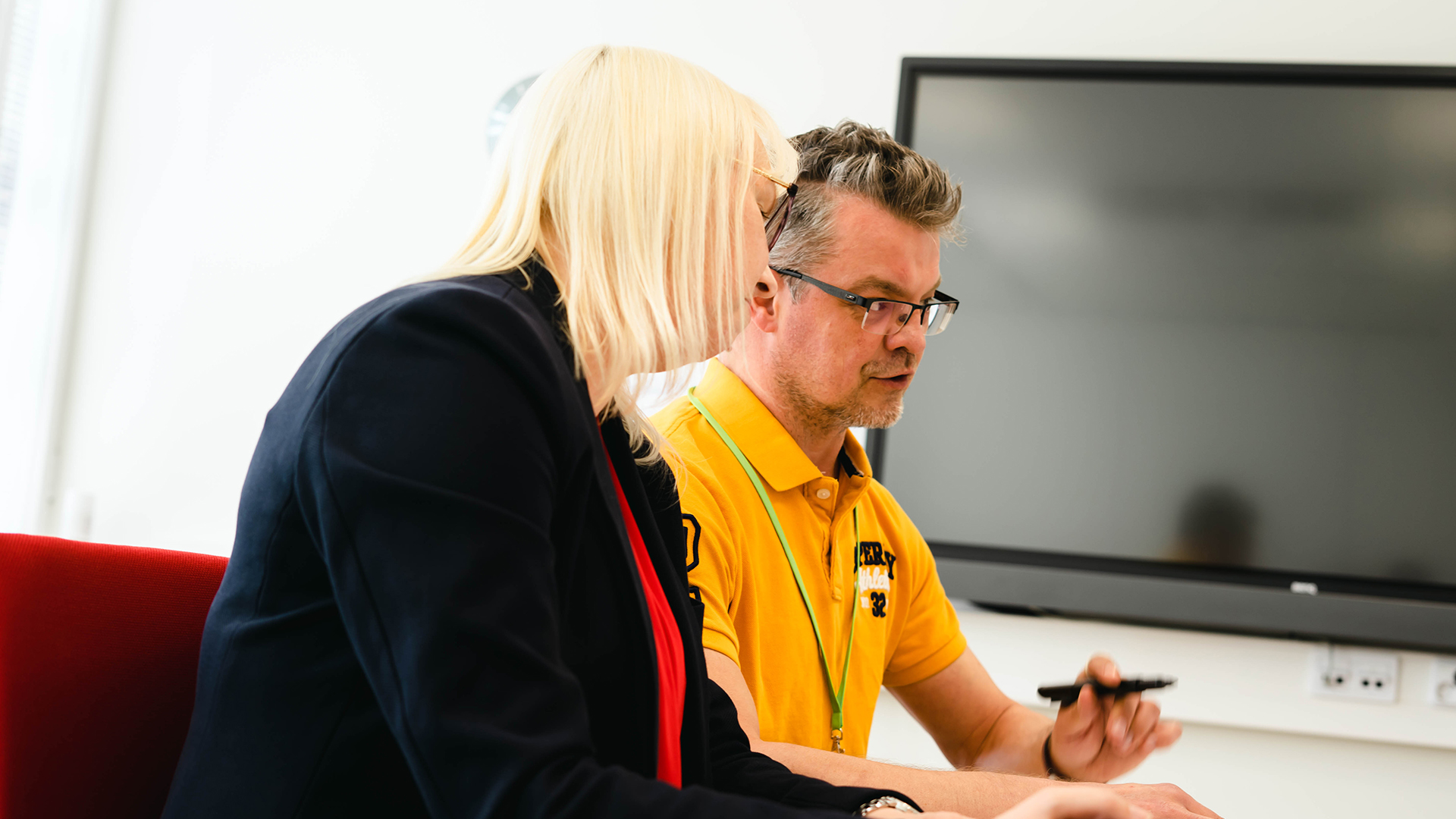 Each organization is different. Operating models and cultures as well as objectives and needs can be very different among organizations in the same field. This means that the necessary competence and learning are not uniform either.
We support your organization's needs and objectives by offering exactly the training and sparring that you need. Whether your objective is to quickly update your skills or develop your operation models in the long term to correspond to your strategic goals, we will tailor our courses to your needs.
The benefits of customizing training to your organization:
The training is tailored to fulfil your lack of competence.
You can choose the best form of training (classroom, online, etc.) for you.
You will receive training in the specific methods, operation modes, software and systems you are currently employing.
Training can utilize a real ongoing project or task that the participants can easily apply theory to and that can be used in practical assignments.
We will select the best trainer for your organization and needs.
Training can be organized in your premises or via a remote connection, which will save you travel time and costs.
Contact experienced Tieturi training professionals, we're glad to help!
Jyrki Tukia, t. +358 50 544 6418
Kristiina Tala, t. +358 50 590 0811
Marita Heinstöm-Salo, t. +358 50 518 1108
Pauli Roine, t. +358 40 525 9988
Teemu Ahonen, t. +358 50 554 5400
Our e-mails are in format firstname.lastname@tieturi.fi