Etusivu Training formats
Training formats
Training designed for you. You can choose the type of participation that suits you best by registering for one of our more than 1000 training courses.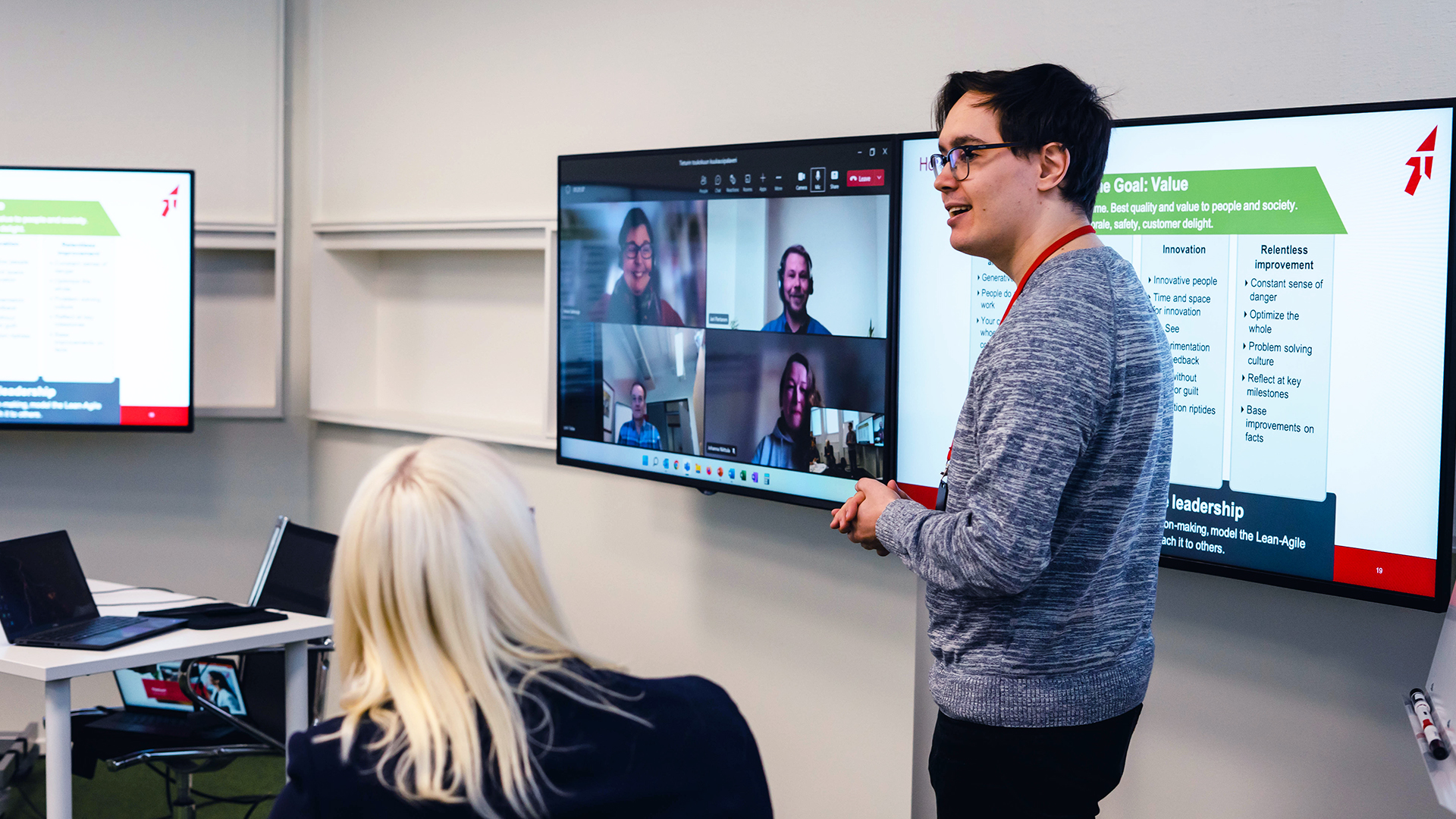 Working life is constantly changing. We want to help you and your organization in keeping up with the changes and ensuring that your skills are current now and in the future. In order to make training as easy and flexible as possible for you, we have developed various training formats.
Which format is best suited for you?
Classroom training – trainer by your side throughout the course
Study under the guidance of an experienced trainer on our campus or in a study space organized at your workplace. In classroom training, you will be able to focus on learning all day, receive the best, real-life-based practical tips from your trainer and be able to share your experiences and thoughts with other participants. On our campus, training days also include breakfast, lunch and afternoon coffee.
Remote – participate in the location of your choice
You can take part in our remote training sessions from home, the workplace, your summer house or wherever there is an internet connection. You can participate in training using your computer, tablet or any other mobile device. The learning experience of remote training is similar to that of traditional classroom training. With the help of the remote connection, you will be able to hear and see the teacher, the material and the other participants in real time, and you will be a fully fledged member of the group. You will also have the use of a training environment, if necessary.
You may participate in
Tieturi classroom training
the Swedish- and English-language classroom training offered by the Swedish Informator
online training organized by Tieturi (Skype/Webex, etc.)
English-language classroom training organized by the British QA.
Online – study whenever and wherever you want
Thanks to online course material, you can study at your own pace regardless of time and space. Interactive, pedagogically implemented online courses will streamline your work immensely.
You can study independently to:
enhance your use of Office software
develop project work
adopt agile work methods and lean methods
understand frameworks
develop digital marketing and utilize social media.
Personal sparring – tackle challenging tasks
We offer individual guidance in IT challenges and the development of project work and processes. The objective of sparring is to facilitate and streamline your work with the help of our experienced experts. We observe all your needs and implement sparring according to your schedule.
Blended Learning – pick and mix the best bits
We combine all forms of learning according to your learning objectives to achieve the best results. The learning process is managed with the help of our pedagogical learning platform so that you will be able to get the most out of it.