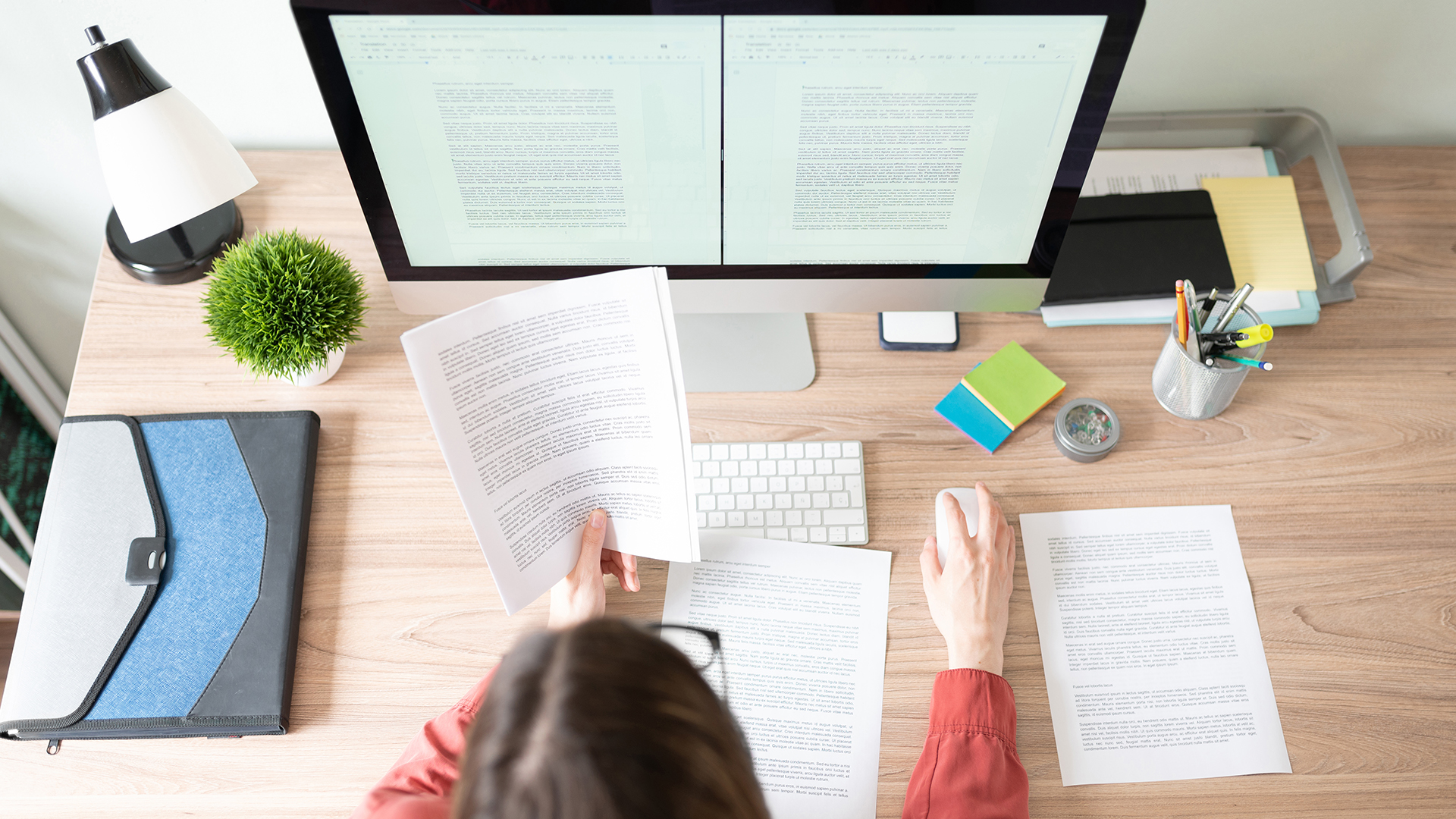 Microsoft Word is one of the world's most popular word processors, with many benefits for the user. Once you know how to use Word properly, it makes it easy to create and edit many documents, such as meeting notes, instructions or your own CV.
Microsoft Word serves you better when you know how to use it effectively
Text editing and formatting. You can easily add and delete text, change fonts, paragraph formatting, add images and tables, and use automatic spell-checking and typo correction. These features allow you to create professional-looking documents. The Microsoft Word Intensive course helps you to get to know Word's features better.   
Word includes many powerful tools, such as pagination, table of contents, references, tables, text frames, suggestion and change management, dictionary and more. These tools help you organize, reference and manage your documents efficiently. You can practise these tools in the intensive Word Basics in Two Hours course. You can also learn more in the Word Advanced course   
Collaboration and sharing: Word allows multiple users to collaborate on the same document. You can share a document with others and let them edit it at the same time. This makes teamwork easier and speeds up the creation of a joint document.
Word integrates seamlessly with other Microsoft applications, such as Excel and PowerPoint. For example, you can add spreadsheets or presentations to Word documents as needed. Word also supports many third-party applications and extensions, further extending its functionality.
Why attend training courses on Microsoft Word?
Although Word is a familiar application for many, a deeper understanding and effective use of Word can improve productivity and help you create better documents. The trainings will teach you advanced features of Word, such as folding and page layout, table of contents management, document template creation and advanced text editing functions. You can practise these features in Word – reports, dissertations and other long documents and Stickers and Mass mailings – using Excel and Word 
Training sessions can help you learn time-saving tips, best keyboard shortcuts and practices for using Word effectively.
With Tieturi's Microsoft Word trainings, you can take part in courses ranging from basic to more demanding courses.
We also deliver all training on a bespoke basis. Contact us and ask for more information!