ITIL®istä prosessit, DevOpsilla työkulttuuri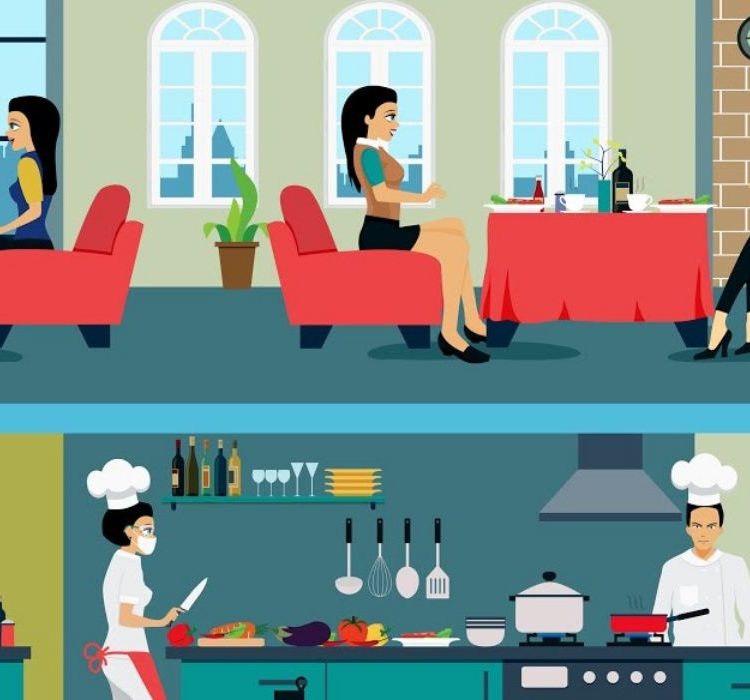 Kun minua ja Erno Aapaa haasteteltiin Tivin DevOps-juttuun, mietimme yhdessä, miten saisimme esimerkin avulla selväksi eron ja yhtäläisyydet. Päädyimme ravintola-esimerkkiin.
ITIL® tarjoaa prosessit ja menetelmät, joilla saadaan ravintolan tilaus-, valmistus-, laskutus ym prosessit oikealle tasolla. Se ei tarkoita sitä, että pienessä tavernassa tarvitaan samoja prosesseja kuin monen sadan asiakkaan työmaaruokalassa tai fine dining -gourmetravintolassa. Eivätkä prosessit takaa, että asiakkaat pitävät annoksista.
DevOps korostaa työkulttuuria: valmista annosta ei vain heitetä asiakkaan eteen – ota tai jätä, maksat kuitenkin – vaan pyritään koko ajan ymmärtämään, että koko ravintolan olemassaolo perustuu asiakastarpeeseen. Asiakas saa sitä, mitä tarvitsee ja palautekanava on auki keittiöön asti. Se ei tarkoita etteikö prosesseja tarvita.
Ei kai tämä sen vaikeampaa ole. Luulisi. Käytäntö on usein muuta. Siksi tarvitaan tietoa, tietoisuutta, faktaa ja asennetta.
ITIL® is a registered trade mark of AXELOS Limited, used under permission of AXELOS Limited. All rights reserved.
Ben Kalland
Ben on palvelunhallinnan ammattilainen – Tieturin kouluttaja ja konsultti – joka on nähnyt IT-alaa eri suunnista jo 30 vuoden ajan. 
Hänen erikoisosaamistaan ovat ITIL, COBIT ja ISO 20000 sekä muut mallit ja standardit, jotka tuovat lisäarvoa ja laatua palveluihin. 
Benin koulutuksen ja konsultoinnin missio on osaamisen siirtäminen asiakkaalle.
Sertifikaatit: ITIL® Expert, COBIT®, Certified Outsourcing Specialist, ISO 20000, Lean IT, TOGAF® 9
Tags