Communicate Effectively
Target Group
In the era of digital technology, the significance of effective communication has become more pronounced and valuable. Our QA point of view is that technology poses new challenges to communication, making it more complex, and yet also more rewarding in terms of growth and high- performance prospects.
On the one hand, technology empowers us to communicate effectively in ways that unlock growth potential. Team members can assist one another in comprehending technology and its opportunities, fostering collaboration among colleagues in various roles. Communication becomes effective liberating innovation in the face of disruption.
On the other hand, contemporary communication challenges encompass various aspects such as navigating hybrid working, operating across multiple digital platforms, the hard work needed to translate technical jargon into opportunities, deciphering ambiguity, and strategic shifts, reaching multi-cultural global audiences, accommodating demanding customers, maintaining brand consistency, and deriving insights from data – while also forging new connections. The abundance of information can be overwhelming, and misinterpretation can have both innovative and detrimental impacts, potentially leading to interpersonal conflicts rather than trusted partnerships. Additionally, technology brings security and privacy concerns and dangers when communicating.
What can effective communication do for you and your organisation?
Communication habits and patterns are often so ingrained we overlook the need to step back and refine our communication methods, especially when confronted with evolving roles at work, shifting demands and advancing technology.
Taking time to acknowledge hurdles and prospects linked to effective communication leads to significant performance enhancements and to employee wellbeing. Improved communication opens new markets, customers, collaboration, ideas, innovation and value. It mitigates against conflict, unproductive working practises, digital fatigue related stress and low levels of technology adoption.
Our approach to your spending time learning
We do not overload learners with too many ways of thinking about communication. Instead, we provide the headspace to reflect about how to make communication more enjoyable and productive, based on curiosity, and an open mind-set. We use a communication model fit for the modern age developed by QA.
We establish the environment that encourages learners to explore and embrace blockers and enablers to more effective communication in their role, organisation and sector. Our emphasis is on developing fresh perspectives within the context of the learner's organisation, so is paying for your training is guaranteed payback.
Returning to work energised with new and practical ways of communicating is key. Throughout the course, we pause to allow learners to think and record what it all means. Learners walk away, not with a hurried plan they are not committed to, written at the end of the course. Instead, they own well thought through and considered way of translating the learning into their workplace because it is built upon throughout the course.
Breakouts, where the content is related to in-depth in personalised ways through comparing and contrasting the experiences and views of others, are not passive, nor forced contrived interaction. In small groups, learners think deeply about what habits to break, which to develop, and how communication can be more effective, more often, in more new situations – modernising their organisation as they go.
What's included?
Included are sessions that clearly and concisely articulate how the learning can be translated into different contexts and different roles. Knowledge is placed within relatable scenarios that extract the role of the context, the possible outcomes, and which allow learners to gain insight into what can make a difference in their context. As much as the theme is communicate effectively, relevant connections are made to other related concepts that draw connections between the scenarios, communication, and performance. These related concepts can be emotional intelligence, high performing, team dynamics, routes to conflict and power dynamics. Which they are will depend on the unique context and experience of the learners.
Goal
Create impactful and purposeful communication using QA's unique 6 factor approach.
Define the difference between effective and ineffective communication.
Transform your communication to land messages effectively.
Consider the needs of audiences so that your messages resonate more.
Gain tools and techniques for continually improving your communication effectiveness.
Prerequisites
Our learning is geared towards people wishing to link improvements in communication to personal professional and business performance. Learning how to communicate effectively, in each learners' specific context, means the target audience comes from a diverse set of people. We deeply understand people attend with varying motivations to learn which we accommodate through skilled facilitation.
There are no pre learning or pre-requisites. Learners are purely asked to come with an open mind, their experience, and their understanding of their unique context.
Throughout the sessions learners are asked to complete a QA Leveraging Learning Log (LLL) so that learning is translated into relevant opportunities for growth – personal and organisational. Unique to QA the LLL is a key part of our teaching and learning strategy that ensures learning flows back into the workplace with effort of course, but without wasted or un-co-ordinated effort.
Course Content
The course places communication in the context of organisations striving to improve their performance though personal professional growth. It has a logical story that shows connections between the themes and performance through individual awareness, change and context.
QA's Winning the Digital Age Framework
Our QA approach includes 6Ms:
Mindset and Motivation
Message and Meaning
Modality and Method
We look forward to running these events to make a difference to your learners and your organisation.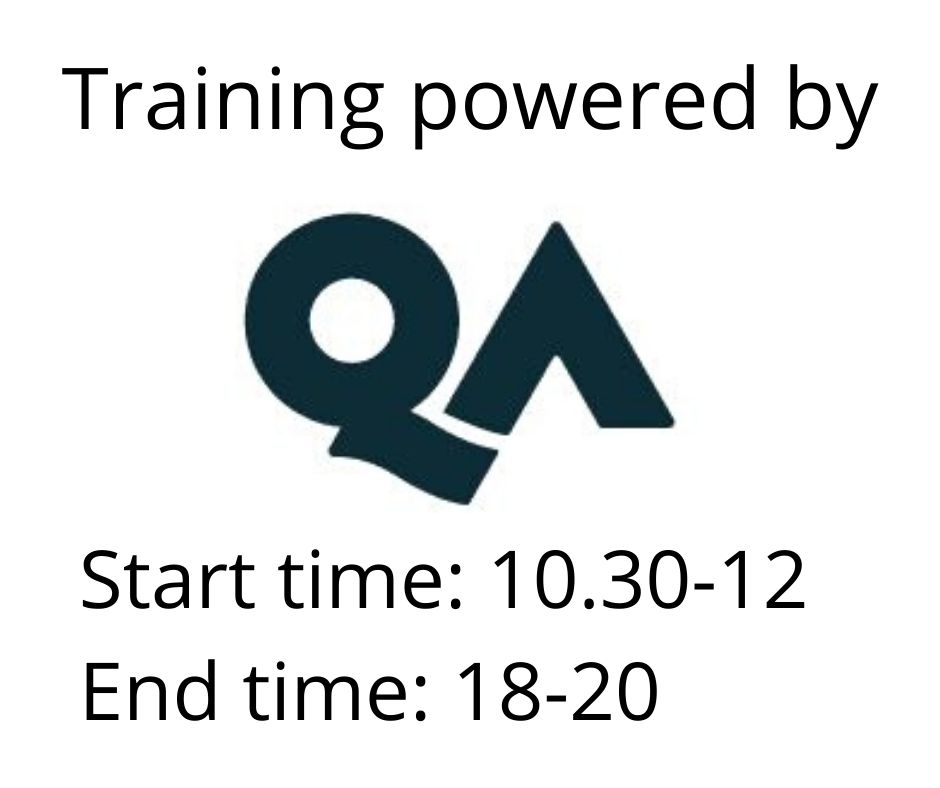 Read more »