ITIL (R) 4 Specialist: High-velocity IT
The ITIL 4 Specialist : High-velocity IT course explores the ways in which digital organisations and digital operating models function in high
velocity environments. It will help aspiring organisations and practitioners to understand the difference between IT transformation and
digital transformation and know where to make digital investment for significant business enablement.
This course will enable traditional practitioners and organizations to update their skills and working methods for the digital era.
The course also focusses on the characteristics of high velocity organisations and demonstrates how ITIL's operating model, principles and operational practices can be used for digital delivery, from optimisation to radical transformation.
This course is targeted at:
IT managers and practitioners working within or towards the delivery of digital products and services
Anyone involved in digital services or working on digital transformation projects
IT professionals in organizations working in, or migrating to Lean, Agile or DevOps ways of working or highly automated environments
The following are suggested job titles that would be relevant for attending this course : Service Designer; Release Manager; Cloud Architect; DevOps Engineer; Software Developer; Automation Specialist; Test Engineer; Scrum Master; Business Transformation Manager; Applications Engineer; Cloud Software and Network Engineer; IT Operations Manager.
ITIL 4 Specialist: High-velocity IT course will provide you with the skills and knowledge to:
Understand the rapid nature of the digital enterprise and how to co-create resilient and valuable digital services at speed
Understand the benefits of a less centralised approach to IT service delivery
Optimise end-user services and make the right investments for your organisation using the latest digital technology and design thinking
Balance working with complex, adaptive systems enabled with flexible practices that adapt to changing environments
Demonstrate how to integrate the digital product lifecycle with ITIL's core operating model to meet and exceed business goals
Utilise new ways of working and approaches to enable small incremental steps to improve services to co-create increased value
Learners must have an ITIL 4 Foundation certificate, or have attended and passed ITIL 4 Managing Professional Transition.
ITIL v3 or previous versions of ITIL Foundation certificates are NOT a valid prerequisite.
Proof of identification
If attending a classroom based course candidates are required to provide Photo ID with a valid signature e.g. driving license, passport etc. prior to sitting the exam. Failure to produce this ID will result in their exam results being withheld until proof of ID is provided. Please note that if proof is not provided within 40 days, candidate's exam results will be null and void and a re-sit would be required.
Reasonable Adjustments Policy
The exam provider allows additional time for candidates who have a disability or whose native language differs to that of the examination paper. Full details and how to apply can be found here www.qa.com/axelosexams. At least two weeks' notice will be required for processing this request.
Delegates failing to advise QA and provide evidence when requested, may not be allowed the additional support offered via the policy. QA Exam Administration can be contacted by email exam.admin@qa.com or by phone 44(0) 1793 696162.
Module 1: Course Intro and ITIL 4 Overview
Module 2: High-velocity concepts
Module 3: Digital Product lifecycle
Module 4: High-velocity IT culture
Module 5: HIgh-velocity IT Techniques - Valuable investments
Module 6: High-velocity IT Techniques - Fast Development
Module 7: High-velocity IT Techniques - Resilient Operations
Module 8: High-velocity IT Techniques - Co-created value and Assured conformance
Module 9: High-velocity IT Summary
Exam
PeopleCert exams take place remotely via PeopleCert Online Proctoring, and the afternoon of the last day of your course will continue with your learning until approximately 4.00pm. When booking your exam please ensure that it is for a time after the course has concluded and at a time convenient for you. You will be required to download and install ExamShield and conduct a compatibility test prior to sitting the exam.
The exam is a 'closed book' examination, 90 minutes in duration and consists of 40 multi-choice questions. Successful candidates will need to score 28 or more out of 40 to pass.
Accredited ITIL®4 Specialist: High-velocity IT training is provided by QA, accredited by PEOPLECERT.
ITIL® is a registered trade mark of AXELOS Limited, used under permission of AXELOS Limited. All rights reserved.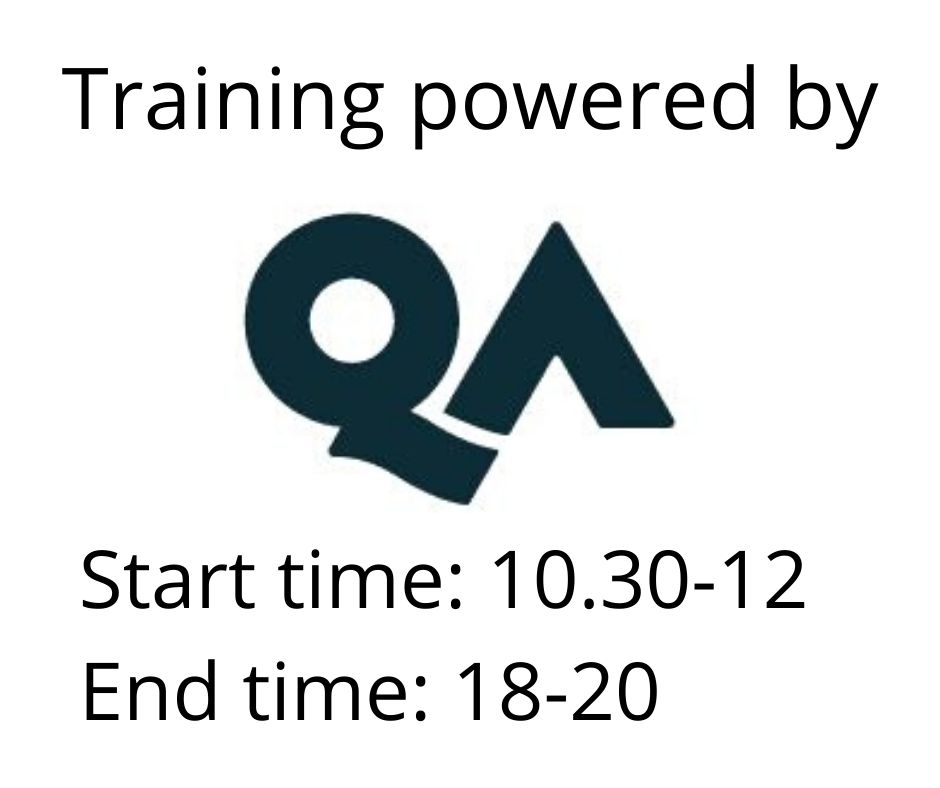 Read more »