Microsoft Azure Fundamentals (Technical) Total Learning
This course is for IT Professionals who wish to gain an introduction to Microsoft Azure technologies and gain Microsoft Azure Fundamentals Accreditation. Learners will be systems administrators, software developers, enterprise architects, security professionals, or software testers who need to gain a fundamental appreciation of cloud principles and Microsoft Azure technologies and services In this
Total Learning
course, learners will have the best of both digital and live learning in order to thoroughly prepare for the AZ-900 Azure Fundamentals exam. Additionally, learners will have access to optional digital primer content, which examines the key universal constructs of cloud computing, in order to ensure that they are comfortable with the universal cloud computing principles and concepts. Learners will also benefit from further optional role-specific content that goes beyond the AZ-900 exam objectives and examines core Azure technology from the perspective of specific roles. Taking building a virtual machine as the core activity, you will be shown the considerations of how to build that VM in the Azure portal as a systems administrator; how to build that VM programmatically as a software developer, what type of VM you would choose and why as an architect, and what would be the steps to secure that VM as a security expert. Throughout this activity, you will gain a rounded appreciation of the considerations that must be taken into account when configuring this fundamental service. The Digital stage, aligning to the AZ-900 exam, will include videos, reference materials, practical lab exercises, and practice questions and quizzes to ensure you are fully prepared for the Live event. The one-day virtual Live event continues with this exam preparation, with a morning session that consists of a series of interactive quizzes and exercises to assess the learners' understanding of the key Azure technologies. The afternoon session is then dedicated to a series of practical technology demonstrations informed by the learner quiz results from the morning session.
clearly understand cloud computing concepts.
identify the core Azure services and appreciate the utility of these technologies.
detail the core solutions and management tools.
appreciate the general security & network features of Microsoft Azure.
understand the available identity, governance, privacy features.
articulate the cost and service management considerations of Azure services.
There are no prerequisites for taking this course. However, the more technical knowledge a student has, the more they will understand about the cloud.
This Total Learning course consists of three stages:
Digital stage – up to 15 hours of of core content completed over a minimum of 3 weeks
Live event – 1 day
Exam stage – learners will be receive an exam voucher in order to book the AZ-900 online exam at a time of their choosing. The exam is 45 minutes in duration with 40-60 questions and a pass mark of 70%.
Digital stage
Module 1: AZ-900 Exam prep: Introduction
Understanding cloud concepts
Understanding core Azure services
Understanding security, privacy, compliance, and trust
Understanding Azure pricing and support
Module 2: What is cloud computing?
What is cloud computing?
Cloud deployment models
Key cloud concepts
Cloud service models
Common use cases of cloud computing
How data centre architecture is reflected in the cloud
Knowledge Check: What is cloud computing?
Module 3: Overview of Azure services
Azure overview
Using the Azure portal
Using the Azure CLI
Service categories
Designing a solution
Managing services
Knowledge Check: AZ-900 Overview of Azure services (1 of 3) - Core services
Knowledge Check: AZ-900 Overview of Azure services (2 of 3) - Security and management
Knowledge Check: AZ-900 Overview of Azure services (3 of 3) - Additional services
Lab: Start Your First Azure Virtual Machine (Windows)
Logging in to the Microsoft Azure portal
Configuring and launching a Windows VM
Introduction to helpful Azure portal features
Connecting to the virtual machine (RDP)
Lab: Understanding core Azure storage products
Logging in to the Microsoft Azure portal
Storing Blob data in Azure
Reviewing file storage in Azure
Reviewing disk storage in Azure
Reviewing Azure storage concepts with the Azure portal
Lab: Understanding Core Azure networking products
Logging in to the Microsoft Azure portal
Reviewing Azure Virtual Networks
Reviewing Azure Load Balancers
Reviewing Azure Application Gateways
Reviewing Azure VPN Gateways
Starting an Azure Cloud Shell
Reviewing Azure Content Delivery Network
Module 5: Microsoft Azure security solutions
General Azure security
Storage security
Database security
Dynamic data masking
Identity and access management
Knowledge Check: Microsoft Azure security solutions
Module 6: Understanding Azure pricing and support
Understanding Azure pricing and support: Introduction
Price and support
Azure subscriptions
Planning and management
Best practices
Support options
Service-level agreements
Service lifecycle
Summary
Module 7: AZ-900 Exam prep: Additional topics
Cloud economics - Capex vs. Opex
Azure Regions and data residency
Resource groups
Multiple VNets
Further Azure storage
Github in Azure
Resource logs
Azure Dedicated Host
Azure Advanced Threat Protection and Azure Information Protection
Resource locks
Azure Policy Service
Management groups
Microsoft Cloud Adoption Framework
The Trust Centre, the Microsoft Privacy Statement, and personal data
Reserved capacity
Cert Prep: Microsoft Azure Fundamentals (AZ-900)
Live event
The virtual Live event builds upon the Azure-specific topics introduced in the Digital stage to ensure that all required domains are covered for the exam.
Exam
AZ-900 examination
45 minutes in duration, 40-60 questions with a pass mark of 70% required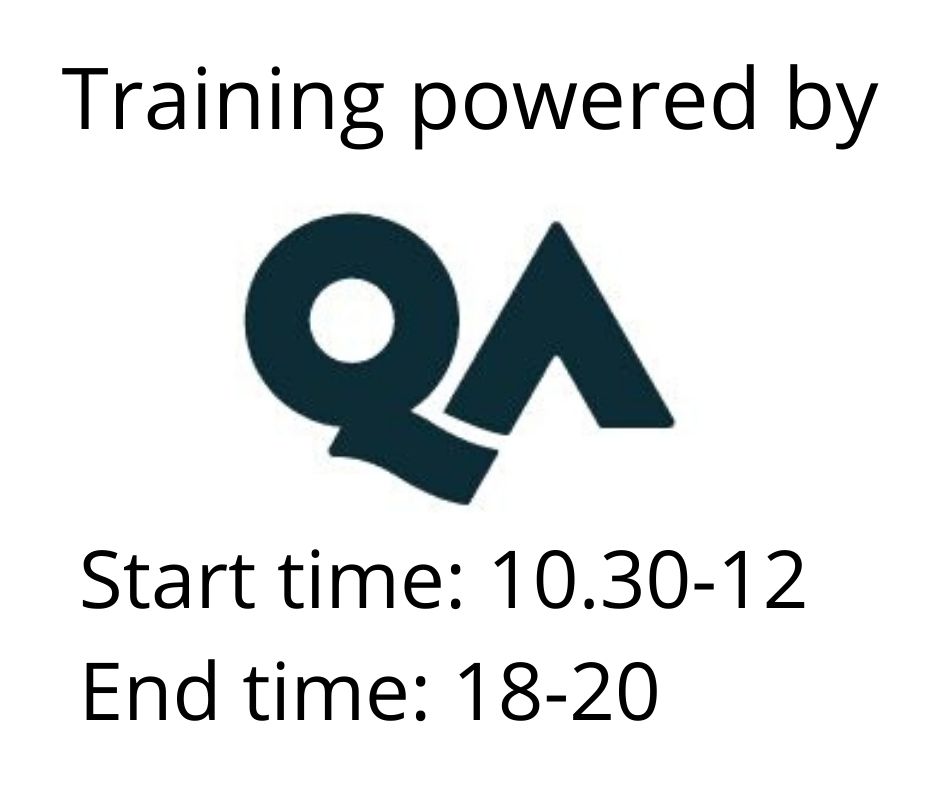 Read more »