PMI(R) Authorised PMP(R) Exam Preparation
Target Group
If you are taking this course, you will have some professional exposure to the duties of a project manager, or you may be considering embarking on a career in professional project management. Your ability as a project manager to demonstrate best practices in project management—both on the job and through professional certification—is becoming the standard to compete in today's fast-paced and highly technical workplace. In this course, you will apply the generally recognized practices of project management acknowledged by the Project Management Institute (PMI)® to successfully manage projects.
This highly interactive 5-day course explains how projects can be managed using the three domains that have been defined by the PMI
· People: emphasizing the soft skills you need to effectively lead a project team
· Process: reinforcing the technical aspects of managing projects
· Business Environment: highlighting the connection between projects and organizational strategy
The PMP exam incorporates questions on predictive, agile and hybrid approaches, there is approximately a 50% split between the "traditional" and the "agile" approaches on the exam.
It is designed for those working towards the PMPWe help you to not only understand the PMI framework, but also apply and tailor it for your projects. The core course materials have been authored by PMI, so you can be assured that they are directly aligned to the Exam Content Outline and the PMP Exam.
Supplementary materials have been designed by award winning instructional designers to ensure that the course provides an interactive and engaging introduction to the PMI approach. Our expert trainers explain the framework through a wide range of individual and group exercises, case-study application and learning 'games'. As a Premier Authorised Training Partner we can also provide you with 4 x 50 question practice exams using questions authored by PMI.
What Can a PMP Credential Do for You?
Project managers who have proven skills and experience can find exciting, high-visibility opportunities in a wide range of fields. This course is specifically designed to provide you with the proven, practical body of project management knowledge and skills that you need to demonstrate project management mastery on the job.
This course has been specifically designed for preparation for the PMP exam. The skills and knowledge you gain in this course will help you avoid making costly mistakes and increase your competitive edge in the project management profession.
What's included?
Learners attending this course will be provided with access to the PMI Authorized PMP Exam Prep digital learning materials on the PMI CHOICE platform. These digital learning materials include: the Student Manual, Project Manager Checklist, Spotlight Videos and a variety of additional supporting resources.
Your course includes 12 months membership to the PMI and a PMP exam voucher. Your membership includes a digital copy of 'A Guide to the Project Management Body of Knowledge, PMBOK® Guide Seventh Edition, which will be used on your course. Please redeem this membership and have your copy of the PMBOK® ready for the start of your course.
Goal
Define the role of the project manager
List the key initiating activities that help determine whether to start and/or continue with a project
Create a detailed plan for the project which will include scope, schedule and cost baselines as well as the management strategies for the project
Describe the purpose of quality planning, assurance and control
Identify, analyse and manage project risks
Explain a number of reporting and control techniques that can be used to help execute the project
Describe the interpersonal skills that will help engage and manage the team and other stakeholders
List the key activities that will bring the project to an orderly close
Explain the trends and emerging practices within project management
Identify the tailoring considerations when applying PMI's framework, including its application within adaptive and agile environments
Prerequisites
The full list of prerequisites for undertaking the PMP examination and the application process can be found at www.pmi.org. Learners who apply after attendance, can use this event to meet PMI's requirement for 35 hours' of formal project management training before being accepted for the exam.
Pre-Course Reading
Learners will be provided with access to interactive pre course reading which needs to be completed before attending the course. This resource provides learners with an introduction to the PMI processes, knowledge areas and process groups. Completing this will ensure learners get the most from the course and have the best chance of passing the examination.
Target Audience
This course is designed for individuals who have on-the-job project management experience regardless of whether their formal job role is project manager, who are not certified professionals, and who might or might not have received formal project management training.
To be eligible for the PMP exam, please make sure you meet one of the following sets of PMP certification requirements:
Four-Year Degree
36 months of experience leading projects within the past eight years
35 hours of project management education/training or Certified Associate in Project Management (CAPM®) certification
or
High School Diploma or Associates Degree
60 months of experience leading projects within the past eight years
35 hours of project management education/training or CAPM certification
It is your own responsibility to ensure you meet one of the above requirements. If you are not eligible, you may want to consider the CAPM.
Course Content
Specific course content will include:
The PMI Authorized PMP Exam Prep Course covers five lessons; each lesson contains a number of related topics. Please see below for further information on the lessons and topics covered during this course:
Creating a high-performing team
Build a team
Define team ground rules
Negotiate project agreements
Empower team members and stakeholders
Train team members and stakeholders
Engage and support virtual teams
Build shared understanding about a project
Starting the project
Determine appropriate project methodology/methods and practices
Plan and manage scope
Plan and manage budget and resources
Plan and manage schedule
Plan and manage quality of products and deliverables
Integrate project planning activities
Plan and manage procurement
Establish project governance structure
Plan and manager project/phase closure
Doing the work
Assess and manage risks
Execute project to deliver business value
Manage communications
Engage stakeholders
Create project artefacts
Manage project changes
Manage project issues
Ensure knowledge transfer for project continuity
Keeping the team on Track
Lead a team
Support team performance
Address and remove impediments, obstacles and blockers
Manage conflict
Collaborate with stakeholders
Apply emotional intelligence to promote team performance
Keeping the Business in Mind
Manage compliance requirements
Evaluate and deliver project benefits and value
Evaluate and address internal and external business environment changes
Support organizational change
Employ continuous process improvement
Throughout the course, learners will participate in Q&A sessions that will help consolidate the learning and ensure adequate preparation for the subsequent examination.
Examination Details
You will receive a PMP voucher to redeem. Your PMP exam is not part of your course and you must apply and arrange your exam directly with the PMI.
The exam typically takes place at a designated test centre however the PMI exam can also be taken online via online proctored testing.
Full details of the 180-question, 230 minute, examination and the application process can be found at www.pmi.org.
PMI®, PMBOK® and PMP® are all marks of Project Management Institute, Inc.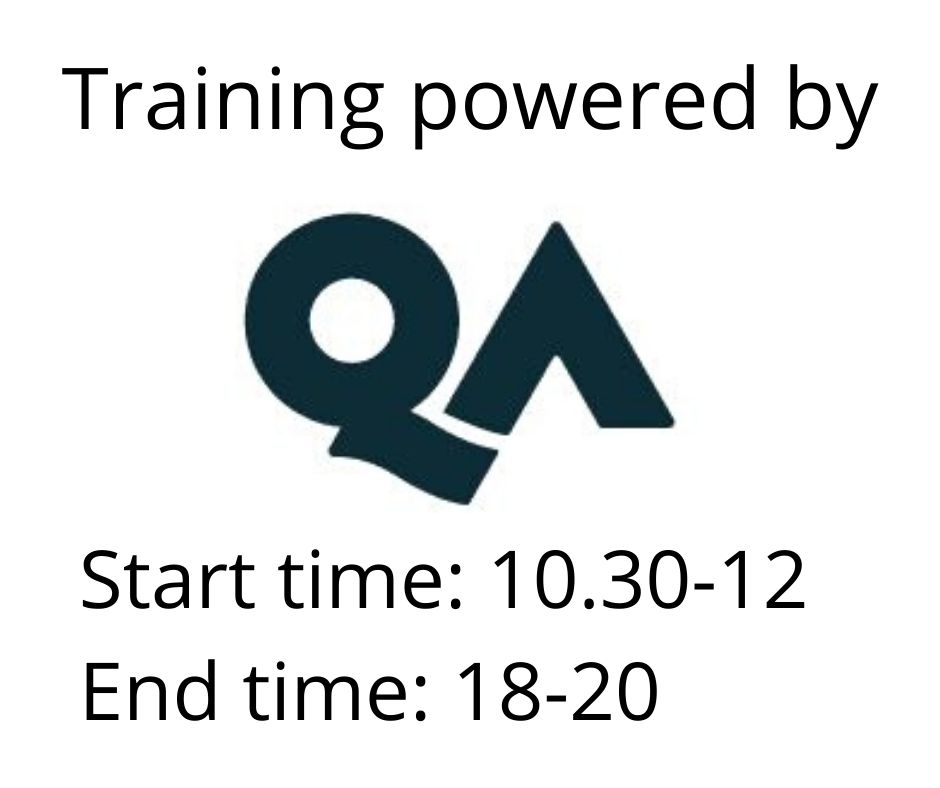 Read more »