PRINCE2(R) 7 Practitioner
According to PeopleCert, PRINCE2 is "the world's most practised and recognised project management method and provides the essentials for managing any project of any size or complexity.".
On this highly engaging and interactive 2-day course you'll be re-introduced to the five connected elements of PRINCE2 - project context, principles, practices, processes, with people at its centre. Reflecting the changing face of project management, this latest version of PRINCE2 includes essential concepts such as sustainability, data management, commercial management and most importantly people management.
We help you to not only know PRINCE2, but also apply and tailor it for your projects. Our experienced PRINCE2 experts explain the method through a wide range of individual and group exercises, case-study application, learning games and practice exam questions.
What Can PRINCE2 Do for You?
Project managers who have recognised skills and experience can find exciting, highly visible opportunities in a wide range of fields. This exam-focused course is designed to provide you with proven, practical, knowledge and skills that are essential for the effective management of projects. The skills and knowledge you gain will help you avoid costly mistakes and increase your competitive edge in the project management profession.
Specific benefits of PRINCE2 include:
Better communication – its widespread use and understanding, provides a common project vocabulary for all those involved
Clearly defined responsibilities – all involved in the project understand each other's roles and there is a defined structure for accountability, delegation, authority, and communication
Adaptable to business and project needs – PRINCE2 can be tailored to all types of projects to help satisfy organization or industry-specific requirements.
Best practice – the method is widely recognised as the de-facto method for initiating and delivering projects
What's included?
To complement your training, the course fee includes:
Pre-course Learning: Ensuring that you come to your course fully prepared, a list of bite-sized activities will help you create an effective study plan and familiarise yourself again with the PRINCE2 method. The full list of activities may take up to 5 hours to complete, helping you get the most from the course and have the best chance of exam success.
Learner workbook: The workbook contains the exercises that will ensure that your course is interactive, collaborative and builds a comprehensive understanding of the PRINCE2 method and how it can be best applied.
Practice Exam Papers: Each day, you will have the opportunity to practise official sample questions which consolidate your learning and prepare you effectively for each exam.
Target Audience
The Practitioner Level certification is suitable for those who are actually managing projects, either as part of a formal project management function or a role in which project management is an essential part of day-to-day work.
The course fully explains each integrated element of the PRINCE2 framework.
Project context – The application of each PRINCE2 element must be fit for the project it is being applied to, including its size, strategic importance, industry sector etc.
Principles – Seven guiding obligations underpin the management of a PRINCE2 project, and if these are not applied, it is not a PRINCE2 project.
People – People are central to a PRINCE2 project, including those who are working on the project and those who may be impacted by it. You will understand the needs, capability, motivation, and interrelationships of each stakeholder, helping you to manage them effectively.
Practices – The seven project management practices must be applied consistently throughout the project and these practices form the core of PRINCE2. The course covers why each practice is necessary and how it should be applied.
Processes – The PRINCE2 lifecycle consists of seven lifecycle processes which detail the responsibilities and activities that should be undertaken from a project's conception through to its final closure.
Prior qualifications
You must provide evidence that you satisfy the prerequisite of holding the PRINCE2-7 Foundation qualification or one of the other suitable certifications listed on the PeopleCert website (for example, PMI-CAPM and PMP or an IPMA Level A-D qualification).
Acceptable forms of evidence are as follow:
A copy of your examination certificate
Confirmed entry in the AXELOS Successful Candidate Register. You will need to provide the full SCR number (registration/candidate number located on your certificate)
Delegates without satisfactory evidence will NOT be permitted to sit the exam. For any queries on this, please email info@tieturi.fi. It's your responsibility to ensure you meet the above requirements. If you are ineligible, you may want to consider the Foundation-level qualification only.
Candidates who possess the PRINCE2 2009 or 2017 Foundation qualification should register for the PRINCE2 6th Edition Practitioner course instead of this version.
PRINCE2 manual
All learners are expected to have their personal copy of 'Managing Successful Projects With PRINCE2 v7' which forms the core text for the method. You will have received this as part of your study for the PRINCE2-7 Foundation qualification. If you have joined the Practitioner course via one of the alternative qualification routes, you will need to purchase your own copy of the manual.
Using a fictional case-study throughout to help illustrate the integrated elements of PRINCE2, detailed content for the course includes:
Project context
Organizational context
Commercial context
Delivery methods
Sustainability
Project scale
Features and benefits of PRINCE2
Principles
Ensure continued business justification
Learn from experience
Define roles, responsibilities, relationships
Manage by exception
Manage by stages
Focus on products
Tailor to suit project
People
Leading successful change
Leading successful teams
Communication
Putting people central to the method
Practices
Business case
Organizing
Plans
Quality
Risk
Issues
Progress
Processes
Starting up a project
Directing a project
Initiating a project
Controlling a stage
Managing product delivery
Managing stage boundaries
Closing a project
Examination Conditions
PeopleCert exams take place remotely via PeopleCert Online Proctoring. You will be required to download and install ExamShield and conduct a hardware compatibility test prior to sitting the exam. Full details of each of the five steps that describe the IT requirements and exam conditions (including an explanatory video) can be found on the PeopleCert website.
https://peoplecert.org/ways-to-get-certified/olp-guidelines
You may choose to sit your exams at a time that meets your convenience and level of readiness. If you decide to take your exam as soon as possible, please ensure that it is arranged no earlier than when your course has finished for that day - 17.30pm on day 2.
Practitioner Exam
Duration: 150 minutes
Number of Questions: 70 complex multiple-choice (scenario based)
Pass mark: 60%
Use of official PRINCE2 course manual: Yes – open book
PRINCE2® is a [registered] trade mark of AXELOS Limited, used under permission of AXELOS Limited. All rights reserved.
The Swirl logo™ is a trade mark of AXELOS Limited, used under permission of AXELOS Limited. All rights reserved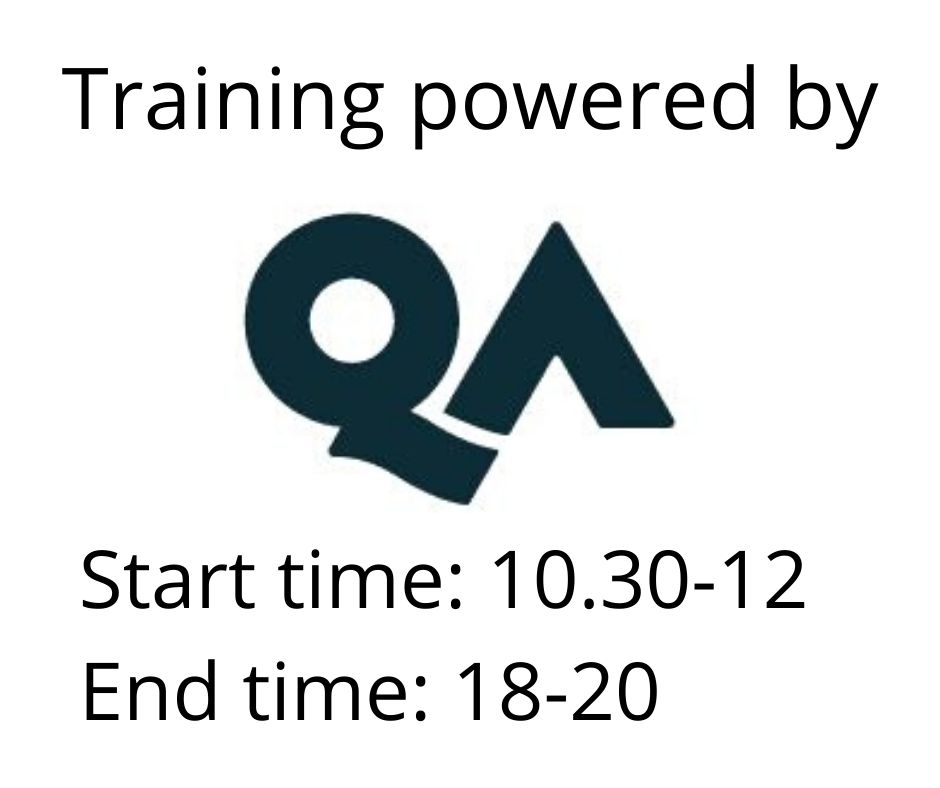 Read more »