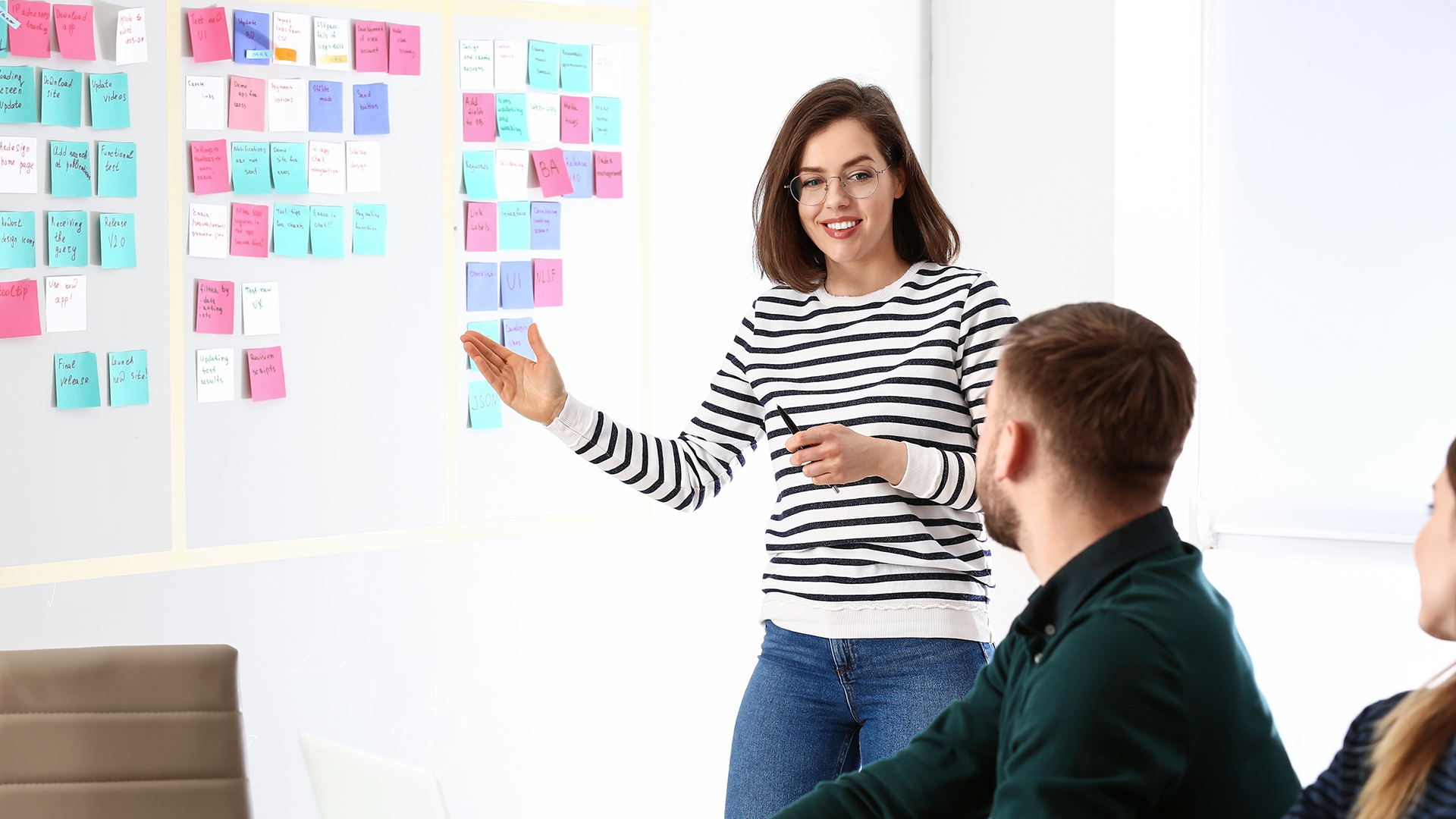 Lean & Agile way of working has become almost the default approach in continuous application development and IT projects. Outside IT, agile approaches are successfully used in areas such as marketing, HR, banking and insurance, construction, retail and healthcare. The manufacturing industry has also started to utilize agile in the development of products and services.
By incorporating Lean Thinking and Agile working ways in their organizations, leaders can achieve financial benefits, improve value creation, and deliver outcomes with higher quality. Agility enables flexibility, smoother collaboration and better steering due to faster response to change. The most popular agile frameworks in use are Scrum and Scaled Agile Framework (SAFe®), but others such as Kanban, DevOps, LeSS and Lean Six Sigma are also used. There is also a trend today for organisations to take inspiration from one or more frameworks rather than adopting any framework directly as such.
In a survey published in the State of Agile report, where the respondents are of course already using agile quite heavily, 80% has selected agility as their preferred approach. This is not surprising, due to the respondents' agile familiarity, but what makes the results interesting, is that half of the respondents use agile together with other approaches such as the traditional project model. So, as usual, the world is not black and white here either.
Learning agility can be thought of as a step-by-step learning path: first acquire the basics of agility, then hone your skills for different agile roles, and finally learn how to scale and improve the practices and the way of work holistically.
When you want to understand the general way of working and principles behind Scrum or Kanban, our Scrum Basics, Kanban ja Better working with agility courses are excellent options for anyone interested in agile, regardless of responsibilities, roles or their environment.
If you are a project manager and want to benefit from agility in your own work, agile project management, fixed price projects and agile leadership are useful trainings.
In case your responsibilities include supporting agile way of working as a manager, leader or as an agile coach, we recommend the DevOps Leader (DOL) (eLearning), ICAgile – ICP-ACC Agile Coaching and OKR (Objectives and Key Results) trainings. If, in addition to individual teams, the goal is to improve practices of larger projects and business initiatives, SAFe Lean Portfolio Management is training is beneficial.
You can also earn yourself agile certificates. With them, you can demonstrate your broad, globally defined expertise in agile. For more information on Tieturi's agile certification trainings, please visit our pages for Scrum trainings and SAFe trainings.
Educate yourself on agility with Tieturi
Whether your goal is to gain a basic understanding of agility, complete the agile certification required for tendering, or to make your organization more agile, we have the answer. 
Certified trainers with years of practical experience will guide you on your journey to becoming an agility expert.