Mitä hyötyä on ITIL®in arvoketjusta?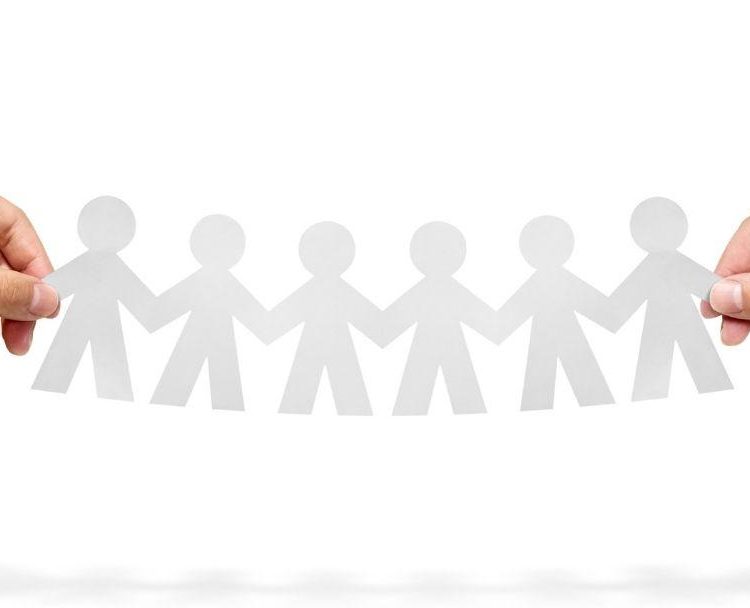 Arvoketjulla tarkoitetaan niitä aktiviteetteja, joita organisaatio tekee tuottaakseen palveluja tai tavaroita. Jokainen aktiviteetti tuo jotain lisäarvoa kun raaka-aineesta, tai datasta, luodaan tavaroita tai palveluja. Arvoketjua voi mieltää ylätason prosessiksi: raaka-ainehankinta – tuotesuunnittelu – valmistus – markkinointi – toimitus – ylläpito.
Eri toimialoilla on erilaisia arvoketjua ja usein tietyllä organisaatiolla saattaa olla oma tarkasti rajattu osuus isommassa arvoketjussa.
ITIL ® on määritellyt palveluorganisaation arvoketjun: engage – plan — design/transition – obtain/build – deliver/support – improve. Tämä on kaikille organisaatioille yhteinen. Eroja tulee, kun tutkii arvoketjua tarkemmin: Mitä tarkkaan ottaen teemme? Mitä pitäisi tehdä? Kannattaisiko edes tehdä? Voimmeko ulkoistaa? Voimmeko nopeuttaa, parantaa, halpuuttaa?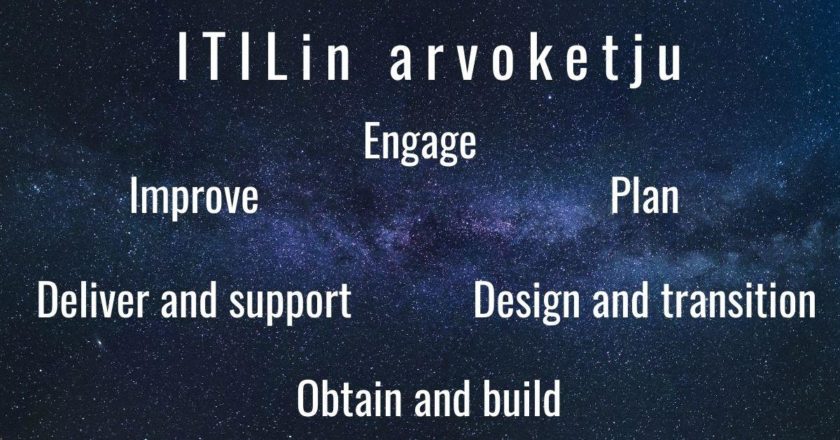 Arvoketjumalli ei itsessään tuo mitään vastauksia näihin kysymyksiin. Mutta kun ensin tunnistaa mitä pitäisi tehdä, voi päätellä minkälaisia kyvykkyyksiä organisaatio tarvitsee, ja siihen löytyy ITIListä valmis malli. Kyvykkyydellä tarkoitetaan niitä resursseja mitä pitää olla, jotta saadaan asia tehdyksi: osaamista, prosesseja, työkaluja, alihankkijoita jne.
ITIL on tunnistanut valmiiksi 34 eri kyvykkyyttä, jotka saattavat olla tarpeen palvelunhallinnassa. Jotkut ovat tarpeellisempia kuin toiset. Kun on tunnistettu mitkä kyvykkyydet ovat tarpeen, tarvittavia kyvykkyyksiä voi sitten rakentaa sopivalle kypsyystasolle, tai ostaa palveluna kokonaan tai osittain.
ITILin arvoketju- ja kyvykkyysmalli helpottaa palvelunhallinnan jäsentämistä. Kaikille asioille ei tarvitse rakentaa prosessia – joskus riittää, että on olemassa jonkinlainen peruskyvykkyys, jonka turvin asiat hoituvat.
ITIL-koulutuksia:
Tieturi is an Accredited Training Organization (ATO), ACCREDITED BY PEOPLECERT ON BEHALF OF AXELOS.
ITIL® is a registered trade mark of AXELOS Limited, used under permission of AXELOS Limited. The Swirl logo™ is a trade mark of AXELOS Limited, used under permission of AXELOS Limited. All rights reserved.

Ben Kalland
Ben Kalland on palvelunhallinnan ammattilainen, joka on nähnyt IT-alaa eri suunnista jo 30 vuoden ajan. Hänen erikoisosaamistaan ovat TOGAF, ITIL®, COBIT ja ISO 20000 sekä muut mallit ja standardit, jotka tuovat lisäarvoa ja laatua IT-palveluihin. Benin koulutuksen ja konsultoinnin missio on osaamisen siirtäminen asiakkaalle.
Tags