ICAgile Team Facilitation (ICP-ATF)
Are you looking to get a deeper understanding of how to facilitate better Agile events and meetings? Whether you are a Scrum Master, Agile Coach or performing another facilitation role in an Agile team, this certification takes a hands on practical approach to learning essential Agile facilitation skills. that you can immediately apply back at the workplace.
During the 2-day Team Facilitation learning event, you will explore the Facilitators mind-set and practise facilitation tools and techniques for effectively designing meetings and workshops that will engage and motivate your entire audience, driving team effectiveness and success.
By attending this course, you will learn the art of facilitation, building your own facilitator toolkit through practical activity-based learning. Developing your ability to facilitate teams will support you in fostering collaboration and enabling self-managing teams back in your place of work.
Upon completion of this course, you'll earn the ICAgile Certified Professional in Agile Team Facilitation (ICP-ATF) certificate which is the first step on the ICAgile Coaching track.
By the end of this course, you will:
Know what an agile facilitator is and how the role plays out with your teams, even when they are remote!
Demonstrate effective facilitation mindset such as self-awareness, self-management and neutrality
Identify how to create a feeling of safety so that everyone feels heard
Show how to design and present online and face-to-face meetings with clear purpose and a variety of group activities to achieve desired outcomes
Explain how to facilitate face-to-face and online collaborative sessions
Know how to use tool such as Miro for remote collaboration
Create specific agile events, like retrospectives and stand-ups
Acquire a new facilitation toolkit
Facilitate more meaningful collaborative online and face-to-face conversations, enabling increased capacity to give and receive feedback.
Demonstrate how to use and design online and face-to-face retrospectives techniques that enable you to build trust and work through pitfalls.
Design and facilitate agile meetings in a variety of contexts and for varied team maturity levels, even when everyone is remote!
Learners will be expected to have a grasp of fundamental Agile concepts, some knowledge or experience of working in an Agile team would be beneficial but not essential.
For virtual delivery, learners will require the use of WebEx and the ability to access boards on Miro.com.
ICAgile Fundamentals is a recommended pre-requisite course.
Target Audience
Agile team leaders or aspiring team leaders with a passion for leadership and a desire to learn and practise the art of facilitation in the context of team facilitation and coaching.
Relevant roles include:
Scrum Masters,
Agile Project Managers,
Agile Coaches and aspiring coaches,
Product Owners,
Business Analysts,
Anyone with the desire to explore the power of facilitation.
During this two-day course, you will explore the ICAgile Team Facilitation theory and concepts while putting tools and techniques into action.
Before you attend the course, you will be required to undertake preparatory learning, which includes reading alongside reflective questions exploring your current appreciation of facilitation.
The live event learning experience is underpinned by simulated facilitation activities, enabling you to practice the skills needed to become an effective (or more effective) facilitator.
You will learn in a collaborative environment with one of QAs Agile expert trainers.
Throughout the course, you will develop your understanding of:
Development in the agile coaching discipline
The agile team facilitation mindset
Coach as facilitator
Conducting facilitated sessions
Facilitating collaborative meetings
Skilfully facilitating the agile practices
As you progress through the course you will apply the tools and techniques individually and as part of a team. You capture your learning as you go, creating your own Facilitation artifacts, which will enable you to achieve the ICAgile Certified Professional in Agile Team Facilitation (ICP-ATF) certificate.
Certification
Certification is gained through attendance and full participation throughout the event.
The trainer will ask for an email address to be passed to ICAgile so that an electronic questionnaire about the event can be provided. Filling in this questionnaire is a prerequisite to receiving your accreditation.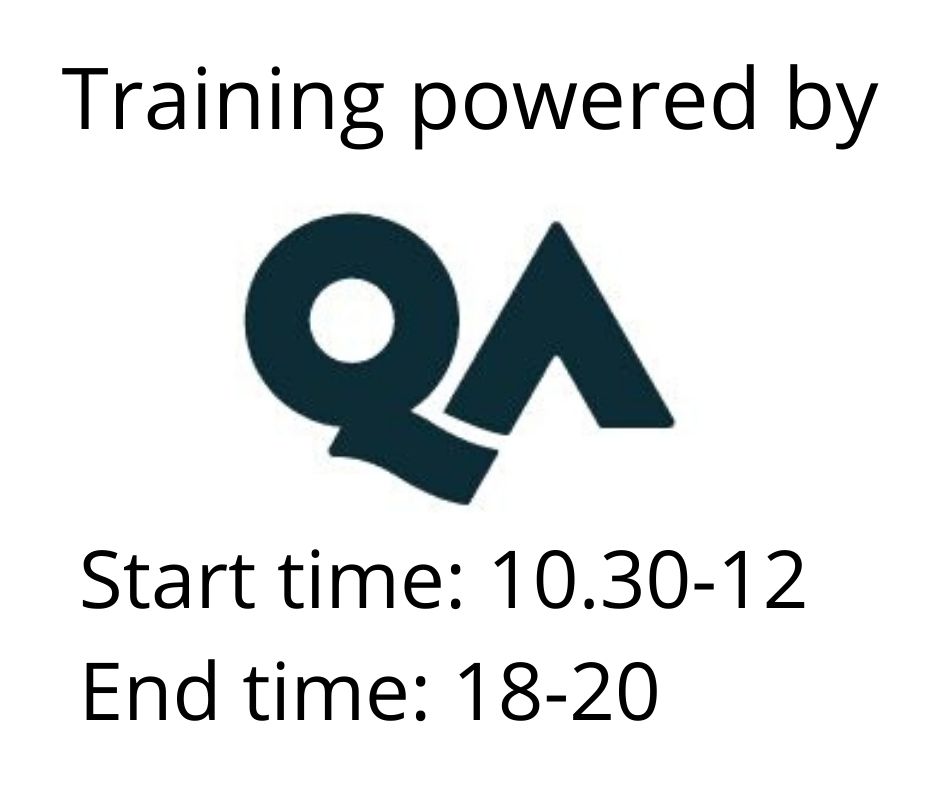 Read more »