Preparing for the CAPM (R) Certification
This highly interactive three day course explains how projects can be managed using the Process Groups and Knowledge Areas that have been defined by the Project Management Institute (PMI)®. It is suitable for anyone who requires a working knowledge of globally recognized best practice in project management, particularly those working towards the Certified Associate in Project Management certification (CAPM).
Using elements from QA's 'Performance Based Learning' approach, we help you to not only know the PMI framework, but also apply and tailor it for your projects. The course has been designed by award winning instructional designers to ensure that it provides an interactive and engaging introduction to the PMI approach. Our expert trainers explain the framework through a wide range of individual and group exercises, case-study application, learning 'games' and practice exam questions.
What's included
High quality courseware which includes 'A Guide to the Project Management Body of Knowledge, PMBOK® Guide Sixth Edition'
PMI research indicates that many project management qualifications do not reflect the practices and techniques being used by present day, entry-level project staff. The Certified Associate in Project Management (CAPM®) course has been designed to better align with the market needs of project professionals and reflect how project team members work on projects. Today's projects require leaders and team members who understand a variety of project management approaches - and know when and how to apply them on projects.
In this course, you will apply the recognized practices of project management as defined by the Project Management Institute (PMI®) to successfully manage and participate effectively in projects. This highly interactive 3-day course explains how projects can be managed across the four exam domains defined by PMI.
Project Management Fundamentals and Core Concepts
Predictive, Plan-Based Methodologies
Agile Frameworks and Methodologies
Business Analysis Frameworks
We help you to not only understand the PMI framework, but also apply and tailor it for your projects. The core course materials have been authored by PMI, so you can be assured that they are directly aligned to the Exam Content Outline (ECO) and the CAPM® Exam.
Note: PMI states that successful candidates typically spend one to two months studying for the CAPM exam – this course provides an excellent foundation for your personal study.
What Can a CAPM Credential Do for You?
Project professionals who have recognised skills and experience can find exciting, highly visible opportunities across a wide range of fields. This course is designed to provide you with proven, practical, knowledge and skills that are essential for the effective management of projects. The skills and knowledge you gain will help you avoid costly mistakes and increase your competitive edge in the project management profession.
CAPM® credential holders:
Hold a globally recognized project management qualification
Build a solid foundation for future project management development
Develop the language and skills across wide range of project management concepts
Have satisfied the 'education requirement' for undertaking PMI's PMP® exam
What's included?
Your pre-course learning provides full details of the assets that are available to QA's CAPM candidates. Learners will be provided with access to the PMI Authorized CAPM® Exam Prep digital learning materials on the PMI CHOICE platform.
Your course fee includes 12 months' membership to PMI and a CAPM® exam voucher. Your PMI membership provides digital access to some of the core texts that the Exam Content Outline (ECO) is based on including:
A Guide to the Project Management Body of Knowledge, PMBOK® Guide Seventh Edition
Agile Practice Guide
Process Groups: A Practice Guide
Please redeem this membership and have your personal copy of these publications ready for the start of your course.
Our expert trainers explain the CAPM® concepts through a wide range of individual and group exercises, case-study application, and learning 'games'.
Learning outcomes
The Exam Content Outline details each of the project management tasks that are relevant for each exam domain. The course is structured to align with the official PMI-CAPM® learner materials which consist of individual lessons that cover all tasks listed in the ECO.
Project Management Fundamentals and Core Concepts – we demonstrate an understanding of the various project life cycles and approaches before explaining the roles and responsibilities associated with a project's management and delivery.
Predictive, Plan-Based Methodologies – we explain when it is appropriate to use a traditional, linear approach for project delivery, focusing on how this type of project is planned, executed, and controlled.
Agile Frameworks and Methodologies – Agile is an iterative, incremental approach to project delivery and adopts a more flexible and responsive style. This session looks at various agile methodologies and when each might be appropriate for use.
Business Analysis Frameworks – Effective capture and analysis of project requirements are the foundation of any successful project. This module explains techniques that are used to gather and validate requirements and create a sensible product roadmap. We also explain the roles involved in this activity.
Prerequisites
CAPM® is designed for entry-level project management roles like project coordinator, associate and junior project manager, and project team members. The full list of prerequisites for undertaking the examination and the application process can be found atwww.pmi.org.
The pre-requisites for the CAPM® exam are:
High-school diploma - and
23 hours of formal project management education
Learners who apply after course attendance will meet PMI's requirement for 23 hours of accredited project management training before being accepted for the exam.
Pre-Course Learning
Learners are provided with a QA Study Guide as well as interactive, online content which introduces the PMI processes, knowledge areas and process groups. The full list of bite-sized activities in your pre-course learning may take up to ten hours to complete. Completing your pre-course learning will ensure you get the most from the course and have the best chance of passing the examination.
Course Content
Project Management Fundamentals and Core Concepts
Life cycles and processes
Planning
Roles and responsibilities
Follow and execute planned strategies or frameworks
Common problem-solving tools and techniques
Predictive, Plan-Based Methodologies
Using a predictive, plan-based approach
Project management plan schedule
Project controls of predictive, plan- based projects
Agile Frameworks / Methodologies
Using an adaptive approach
How to plan project iterations
Project controls for an adaptive project
Components of an adaptive plan
Prepare and execute task management steps
Business Analysis Frameworks
Business analysis (BA) roles and responsibilities
Conducting stakeholder communication
Gathering requirements
Product roadmaps
How project methodologies influence business analysis processes
Validate requirements through product delivery
Examination Details
You will receive a CAPM® voucher to redeem. Your exam is not part of your course, and you must apply for and arrange the exam directly with the PMI. The exam typically takes place via online proctored testing within your own home or workplace but can also be taken at a designated PMI-approved test centre.
Full details of the 150-question, 180 minutes' exam, and the application process can be found atwww.pmi.org.
PMI®, CAPM®, PMBOK®, and PMP® are all marks of Project Management Institute, Inc.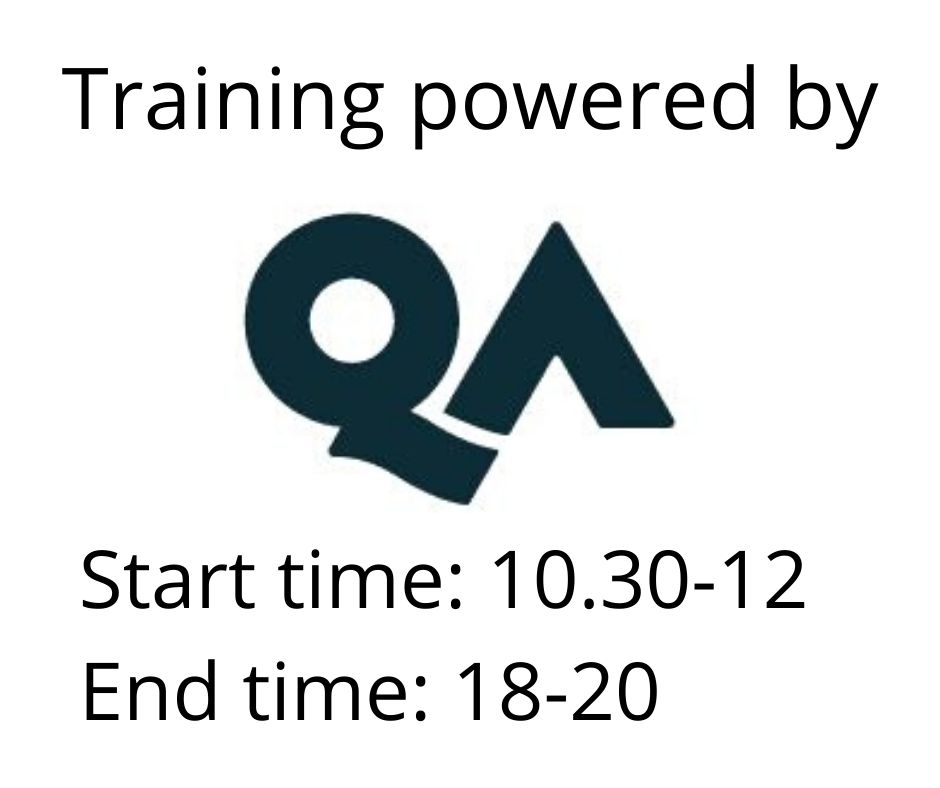 Read more »